Stabilize Your Smartphone Videos With This Handy Gimbal
Bring Out Your Inner Pro Photographer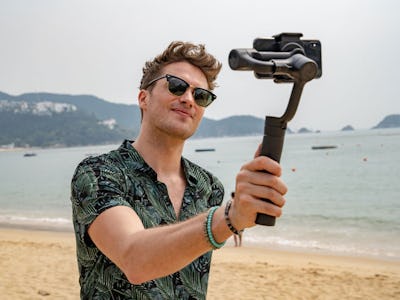 StackCommerce
The Details:
Why You Want It:
Smartphone cameras can take high-quality videos these days, but they still don't look great if you don't have surgically-steady hands. The VILTA Handheld Smartphone Gimbal stabilizes your shots as if you were the calmest cinematographer in Hollywood. You can use it for 17 hours on a single charge, so you have plenty of times for re-takes.
The Deal:
For only $99 in the Inverse Shop, you can get the VILTA Handheld Smartphone Gimbal and start shooting smooth and precise videos. No more getting sea-sick while watching your river rafting videos.
Like this deal? Check out Vault — you'll get four premium tools, including NordVPN and Dashlane, to supercharge your online security. Enter code VAULTONE to try it out for just $1!