Pay What You Want for This IT Certification Guide
Launch a high-paying career fast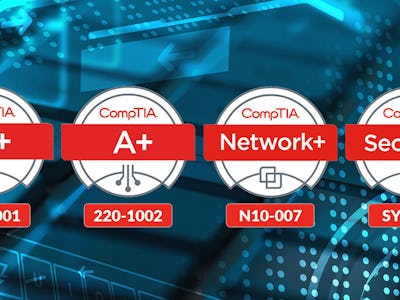 StackCommerce
The Details:
Why You Want It:
If you've ever daydreamed about leaving your current job for one that's more interesting and pays well, information technology is the field for you. And if you want to work as an IT expert, you need to pass the CompTIA A+, Network+, and Security+ exams to prove you have what it takes. With this test prep bundle, you'll ace the certification tests in no time.
The Deal:
Normally, the CompTIA CSIS Prep Bundle costs $780. But today, you can get in on a huge deal through the Inverse Shop – pay whatever you want and get the entire bundle, saving you hundreds of dollars off the full price.
Like this deal? Check out Vault—you'll get four premium tools, including NordVPN and Dashlane, to supercharge your online security. Enter code VAULTONE to try it out for just $1!