Get a Retro Bluetooth Speaker for 60% Off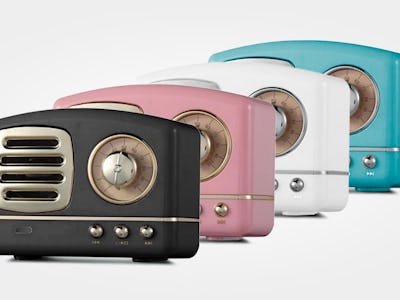 StackCommerce
The Details:
High-quality Bluetooth audio
Micro SD card slot
Why You Want It:
Most Bluetooth speakers you'll find nowadays look exactly the same. If you want your speaker to be as unique as you, show off your flair with this well-designed retro one. And just because it's retro doesn't mean it sounds old – the high-quality audio will actually shock you. 
The Deal:
The Retro Bluetooth Speaker retails for $49.99 at most places, but with this deal at the Inverse Shop today, you can get one for only $19.99 – you'll save 60% off the retail price.
Like this deal? Check out Vault — you'll get four premium tools, including NordVPN and Dashlane, to supercharge your online security. Enter code VAULTONE to try it out for just $1!