Adnan Syed of 'Serial' Fame May Have Been Convicted on Bad Phone Records
His attorney's motion says prosecutors ignored phone company warnings.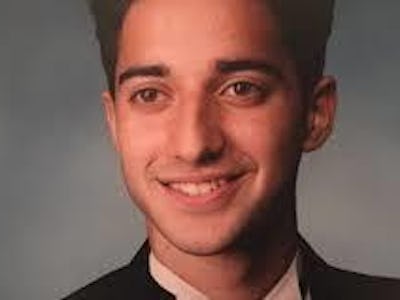 Facebook
Serial subject Adnan Syed might have his murder conviction overturned based on new evidence that cell phone evidence used in his case was not reliable.
In a motion filed Monday, Syed's attorney C. Justin Brown says prosecutors used incoming calls to his client's cellphone to put him at Leakin Park — the site they claim murdered ex-girlfriend Hae Min Lee was buried — despite AT&T explicitly telling authorities that incoming calls were poor indicators for determining location.
Syed is currently serving a life sentence for the January 1999 murder. Sarah Koenig's 2014 podcast detailing inconsistencies in Syed's case became a cultural phenomenon and brought a fresh level of scrutiny to the circumstances around Lee's death.
It is now known, however, that when AT&T provided the cellular tower data to the State, AT&T explicitly warned the State that: "Outgoing calls only are reliable for location status. Any incoming calls will NOT be considered reliable information for location." … Despite this unambiguous warning, the State presented at trial evidence of incoming calls to determine location and used this to convict Syed. The State then relied on this supposed proof in arguments to the Post-Conviction Court.
The Baltimore Sun reports that the Maryland Attorney General's office handling the case has declined comment.