Move Your Data Seamlessly With This $20 Tool
Free Up Space And Manage It Wisely With iMazing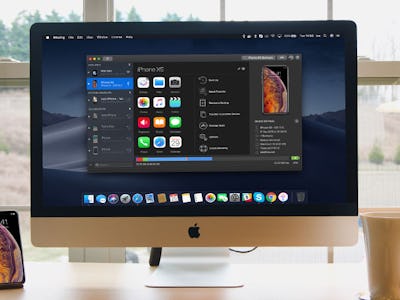 StackCommerce
The Details:
Transfer files between any Mac or PC & any iOS device
Quickly update a new iPhone with your old data
Copy music, pictures, and videos without iCloud or iTunes
Why You Want It:
Instead of manually moving data between devices, try iMazing 2: Universal License for Mac & Windows to manage texts and contacts quickly. If you get a new device, this seamless tool allows you to update it immediately without jailbreaking. Running low on space on your phone or tablet? iMazing makes it a breeze to move data to your Mac or Windows PC so you can continue using those portable tools at optimal speed.
The Deal:
Sync new devices or connect old ones without buying expensive software or visiting the Apple store. Save 77% on this license for a final price of $19.99 in the Inverse Shop now.