Block Ads, Trackers, and Increase Your Browsing Speed With This VPN
Score 90% Off This New York Times' Honored VPN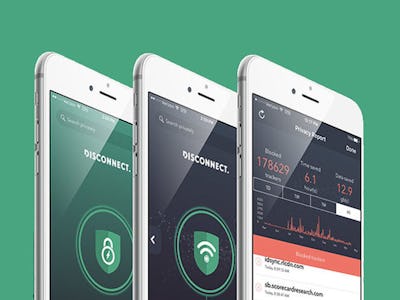 StackCommerce
The Details:
Disconnect VPN blocks tracking requests from connecting to your devices
Encrypts your connection
Masks your location so you can access content in different countries
Allows you to use blocked services, sites, and apps
Blocks ads
Can increase browsing speed by up to 39%
Lifetime subscription
Why You Want It:
The New York Times named Disconnect their "anti-tracking tool of choice", which is a pretty cool distinction. Not only does Disconnect protect you from cybercriminals and snooping internet service providers with their VPN service, but it also blocks ads and trackers that many sites will put on you. (Like, when you look at a pair of shoes and suddenly they're following you everywhere you go.) By doing this, Disconnect can actually increase your browsing speed and improve your battery life.
The Deal:
A lifetime premium subscription to Disconnect typically retails for $600. However, you can score one in the Inverse Shop today for 90% off at just $59.