The Best Mouses and Wireless Keyboards for Your Macbook
These external mouse and keyboard options are great buys.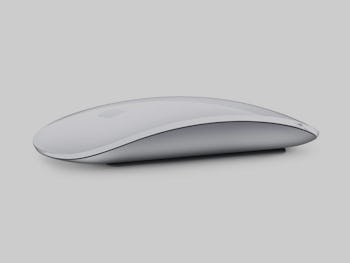 Amazon
Looking to increase your productivity on your Macbook but beginning to feel a little constricted by its questionable keyboard? Even with the ultra precise, and gloriously-oversized trackpack, sometimes an external mouse and keyboard are in order so you can work on your own terms and at your own pace without restrictions. If you're in the market for such a pair of items, check out the best mouses and wireless keyboard for your Macbook below.
Apple Magic Keyboard
You shouldn't be surprised to find Apple's own keyboard here — it's pretty great. Available in two colors (silver and space gray) and two formats (with side number pad and without), the Magic Keyboard should be at the top of the best keyboards list. It's not perfect, though. Paying the Apple premium usually means you're getting everything and then some, and for its price, this keyboard should really offer backlit keys. It doesn't. If that's not a deal-breaker, be sure to check this one out.
Logitech Easy-Switch K811
Looking for a compact Bluetooth keyboard that checks all of the boxes? Look no further than the K811 from Logitech. While it's more expensive than Apple's own Magic Keyboard, it offers everything and then some.
Not only does the keyboard offer backlit keys, and an incredibly comfortable typing experience for its size, it allows you to connect to 3 different devices and easily switch from one to the other with one tap of a key. This means you can connect your Macbook, Apple TV, and iPad/iPhone and switch the connection between the three. Decked out in an aluminum finish, this basically makes a perfect companion to your Macbook.
Logitech K380 Multi-Device Bluetooth Keyboard
Love the idea of having your keyboard connect to multiple devices like the K811 but aren't in love with the premium it demands? If you can live with a more budget-friendly build and no backlight behind the keys, the Logitech K380 should fit the bill. Featuring unique circular keys and an expected 2-year battery life on a single charge, this is a sub-$50 keyboard that gets a lot right.
Apple Magic Mouse
Moving onto wireless mice, you once again shouldn't be surprised to see Apple's own Magic Mouse here. The Magic Mouse 2 is really the best from a design standpoint. It's a rechargeable mouse, so you won't have to fiddle with batteries and the multi-touch surface on top allows for easy navigation between web pages and scrolling.
Logitech MX Master 2S Wireless Mouse
Looking for a solid mouse that's highly accurate and customizable? Look no further than the Logitech MX Master 2S. The Master 2S features a 4000-DPi sensor that allows it to track on almost any surface, including glass, but that's not all. Much like its keyboard above, this mouse also allows you to connect up to 3 different Mac (or Windows) devices and switch between them with a tap of a button. You can even copy text from one computer and paste it on another! A single charge should last you up to 70 days, but don't fret, it also comes with fast-charging. A 3 minute charge would give you enough juice to get through an entire day. Impressive.
Logitech MX Anywhere 2S Wireless Mouse
If you love the power the Master 2S mouse brings to the table, but would prefer a more compact size (and price), the MX Anywhere 2S wireless mouse is for you. Just like it's bigger brother, it can track on virtually any surface, connect to multiple devices and switch with a tap, and stay alive for 70 days on a charge. The primary difference is the overall shape of the mouse itself, where the Master offers a thumb rest and additional design details.