These Wireless Headphones Have the Best Battery Life
Quality headphones with solid battery life are harder to find than you think.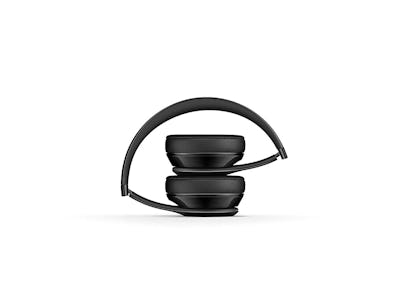 Amazon
A solid pair of headphones is an investment well worth the price. This is certainly an item where you see and hear the differences between a $40 pair and a $350, so it's easy to recommend the splurge. Still, one thing that we've continued to battle within all of our electronics is battery life and some of the best headphones out there simply don't make the cut. If you're looking for a great pair of headphones with the best battery life around, check out our top picks below.
Sony 1000XM3
It's hard not to include the king of noise canceling headphones on the list, but they actually have the shortest battery life on this list, coming in at 30 hours. Sure, a full day and night plus 5 hours is nothing to scoff at, but there are better options when it comes to battery life. That said, the 1000XM3's also ship with fast charging, so battery life shouldn't be much of a problem for you.
These headphones provide the best combination of battery power, noise-canceling, and additional features, which will make many still opt for them over their longer-living peers.
Audio-Technica ATH-M50xBT
If you're looking for a longer lasting pair of headphones, the Audio-Technica ATH-M50xBT should serve you well. While you'll have to settle for noise isolation instead of noise canceling, these cans can provide up to 40 hours of playback on one charger, which should be more than enough for most.
The ATH-M50xBT also lacks fast charging powers, which is a bit of a bummer considering they take 7 hours to charge from 0% to 100%. Even though they have superior battery life and are literally over $150 cheaper than the Sony offering above, you'll spend the extra 5 hours they have over the 1000XM3 charging them when they're dead. If you can live with that or simply don't mind charging the headphones overnight every couple of days (which.. Shouldn't be too hard…), then these are a great choice.
Beats Solo 3
Beats became more of a status symbol rather than a quality headphone brand and Apple only furthered that idea when it acquired the company in 2014. It's would be impossible to say headphones from Beats were bad in any way, but they were essentially fashion accessories at way back when. Nonetheless, if you're looking for some of the best battery life in the Beats world, the Solo3 wireless headphones are our top pick.
While you'll need to go with the Beats Studio3 Solo headphones if you want noise-canceling, and even then, with the feature turned on, it knocks off about 8 hours of listening time vs listening without it. That's why the standard Solo headphones make this list. With a combination of 40 hours of continuous use and Fast Fuel charging (aka fast charging), the Solo3 bests even the 1000XM3, class-leading noise cancellation notwithstanding. The best part is that while they're in no way cheap headphones, they're habitually on sale to keep you from buying them at their full price of $300.