Get These Bluetooth Headphones for More Than 3x Off Retail
Top-Tier 40mm Drivers, 35 Hour Battery, 38 Foot Range, Advanced Noise Cancellation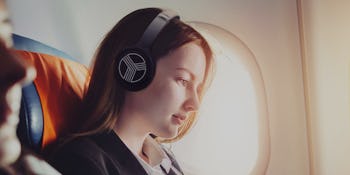 StackCommerce
The Details:
Possibly the best price to feature-quality ratio for wireless cans
Equipped with Bluetooth 4.2 for a 38-foot range
Neodymium-backed 40mm drivers for crystal, resonant sound
Super-effective noise cancellation to minimize distractions
35-hour battery life—3 hour charge time
Super comfy over-ear design
Why You Want It: If you're looking for a reasonably priced pair of wireless headphones, TRELAB is a brand you should definitely consider. Simply put, these Z2s offer 40mm driven, super high-quality sound, an impressive 35-hour battery life, and crystal clear, 38' Bluetooth 4.2—a package you can generally only find at twice the price. When you add in T-Quiet™ active noise canceling and the sleek ergonomic design, it's very difficult to think of a reason to say no.
The Deal: This is where things get really tempting. After a limited time price drop on an already remarkable sale price, the Inverse Shop is currently offering the Z2s at 69% off the $259.99 retail and only $78.99 out the door—basically highway robbery.