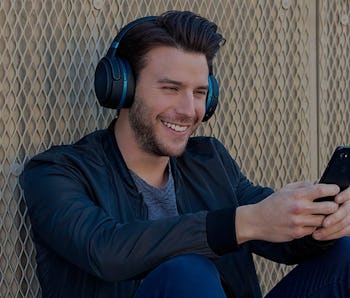 Innovation
Save 13% Off the Best in Bluetooth Gaming Headphones
Including Full 3D Room Emulation & Anatomical Sound Profiling
StackCommerce
The Details:
The best of the best in gaming headphones
Detailed 3D room emulation for the most immersive gaming experience
Ultra high-quality magnetic Planar drivers for crystalline audio
Choose from 7.1, 5.1, 5.0, 2.1, and 2.0 surround sound
Tailors to the anatomy of the user for an optimal sound profile
Full wireless Bluetooth
Also includes USB-C, USB-A, and 3.5mm connectivity
Why You Want It: Gaming is perhaps where surround sound is most important. Nothing beats the impression that your interactions with a virtual world have appropriate consequences, and audio is one of the most important ways this is expressed. These Audeze headphones as simply the best of the best, featuring advanced 3D emulation, automatic sound profiling based on your anatomy, and magnetic drivers from Planar (the highest quality).
The Deal: These are super specialized, upper echelon headphones, no question. But at the moment you can save a good $63 off the $462 MSRP when you get them at the Inverse Shop—they're running a 13% off deal that leaves you with a bill of $399 out the door.