Charge Your Qi Devices at Home & on the Road—Save 32%
Anti-Slip Magnetic Pad—Works With All Qi Devices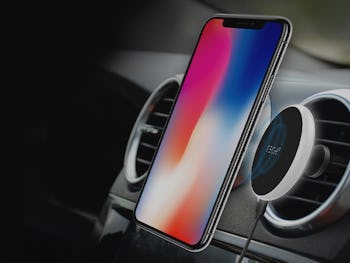 StackCommerce
The Details:
Quick cordless charging on the road or at home
Works with all Qi-enabled devices
Anti-slip magnetic pad keeps your smartphone secure
Low-profile LED status light indicator
Why You Want It: The last thing you want while you're on the road is to have to fuss with wires just to get a phone charge. Honestly, it's not particularly fun while you're at home either. The Tech2 Juice Wireless 2-in-1 Charging Pad is a sleek solution for Qi-enabled devices that also keeps your phone secure with an anti-slip magnetic pad. Plus, if you head to the Inverse Shop to pick one up, you can currently get a significant discount on MSRP.
The Deal: Usually $39.99, you'll receive 32% off MSRP at the moment if you head over to the Inverse Shop to buy—that's just $26.99 out the door.