Ease Your Dog's Separation Anxiety With CBD
Help Your Pooch Suffer Less While You're Away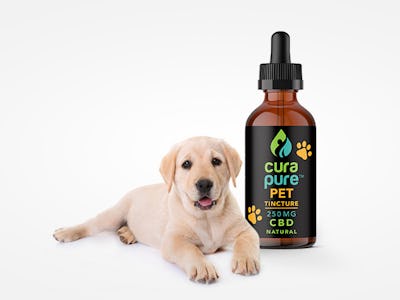 StackCommerce
The Details:
Peppermint-flavored CBD tincture for your pooch
Gives the calming effect of marijuana without the paranoia
Can offer relief for separation anxiety
Also potentially effective for chronic pain or other ailments
Organic, non-GMO & USA-made
Though not-FDA approved, CBD has strong word-of-mouth support
Why You Want It: You may have heard about CBD—a no-THC cannabinoid that offers the stress relief as normal marijuana without the paranoia-inducing aspects. It turns out CBD is potentially fantastic for dogs as well and can help those who suffer from separation anxiety. This CBD Oil Tincture from Curapure is easily administered and could offer your four-legged friend the calm they need while you're away.
The Deal: The Inverse Shop currently offers 250mg (about 1000 drops) of tincture on 40% discount for only $21.99 right now instead of the $36.99 MSRP. Assuming CBD is legal in your state and you consult your vet before use, this isn't much to pay for a product with such a large upside for your pooch.