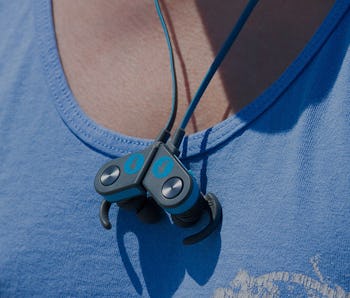 Innovation
These Beats by Dre Alternatives Are a Fraction of the Price
Long Battery Life, Water-Resistant, Great Ergonomics
StackCommerce
The Details:
Pull apart, instant Bluetooth pairing
Resistant to moisture
Compact, yet produce high-quality audio
6-hour playback, 30 minute charge time
Awesome ear ergonomics
Lightweight construction
Built-in mic for calls
Why You Want It:These Bluetooth earbuds offer a lot of the features you're generally looking for, including long battery life, top-notch sound, and great ergonomics. But what really sends this pair over the top is the super streamlined way they connect and un-connect to your device. When you pull them apart, they instantly turn on and pair. Let them link back together and they automatically turn off.
The Deal: Available in red and gray or blue and gray, these phones are a complete steal right now at The Inverse Shop—75% off the 119.95 MSRP gets you one of the most high quality and innovate sets of Bluetooth earbuds for only $29.95 out the door.