Get a Quality Computer Science Education for $39
Instruction On Data Structures & Algorithms, Key Languages, & Program Design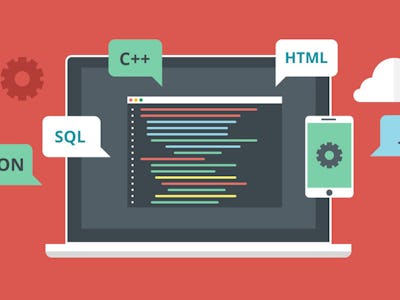 StackCommerce
The Details:
A complete computer science education
Learn essential languages like C++, Python, and Java
Discover fundamental algorithms and data structures
Study programming design
Becomes versed at the hardware-software nexus with Raspberry Pi
Delve into idea case studies from Facebook, Apple, LinkedIn, and Twitter
Why You Want It: A lot of the high-quality educational programming bundles are very specialized, focusing on certain languages, tools, and career tracks. This is a unique offering in that it aims to provide well-rounded instruction in computer science that's more similar to what you'd find at a university. It covers all the essential topics like data structures and algorithms, key languages, and program design, but without the heavy investment that comes with going to college.
The Deal: The truth of the matter is paying the MSRP of $367 for these 8 extensive courses is mind-bogglingly cheap compared to more formal options—the $39 sticker price on this bundle at the Inverse Shop right now after 89% off is downright crazy.