The Secret Weapon to Browsing Safely and Securely Online
Free yourself from browsing restrictions, malware, and invasions of online privacy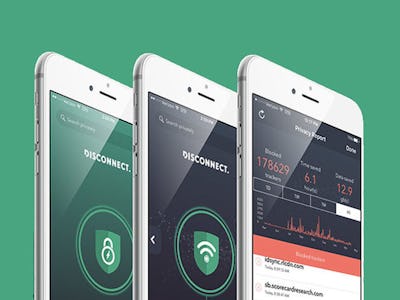 StackCommerce
The Details:
Protects your privacy through tracker and malware blocking
Makes your location anonymous
Makes your connection up to 44% faster
Reduces bandwidth usage by up to 39%
Lifts all content and browsing restrictions
Why You Want It: While a lot of internet trackers are simply interested in research how they can advertise to you most effectively, there's a sizable number of more troubling motives, including identity theft, data ransom, and file-sharing crackdowns. Disconnect VPN frees you from worrying you may be a victim of cyber-criminals and privacy invaders, boosts your browsing speed, and enables access to any online content that was previously restricted or blocked.
The Deal: A lifetime subscription to Disconnect for five devices sports an MSRP of $600, but that's nowhere near what you'll have to pay if you head over to the Inverse Shop. They're currently offering 90% off—you can walk away with one of the most solid VPN plans available for only $59 out the door.