Easy-Edit PDF Text & Images With This MacOS Reader—58% Off
Makes Notes, Add Hyperlinks, Swap Images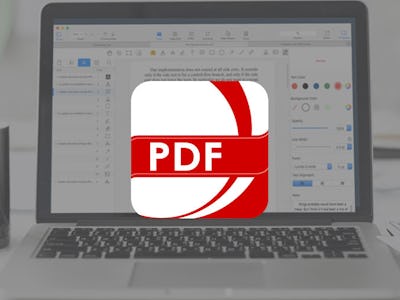 StackCommerce
The Details:
Makes PDFs super easy to edit, including images and text
Bookmark and Search functions for easy navigation
Make notes via a variety of preset options or freehand
Add hyperlinks
Convert PDF text and images to other popular formats, and vice-versa
Format for standard or booklet printing
Why You Want It: PDFs are tidy and pretty, but they're also famous for being relatively impenetrable when it comes to editing. This is a PDF software made for MacOS specifically designed to treat the issue, allowing users to easily edit the text and images in any PDF. Working with these files on PDF Reader Pro is simply a whole lot easier.
The Deal: This is generally a $59.99 program, but if you're looking for a much better alternative to other PDF readers, you can actually get 58% off the MSRP on the Inverse Shop right now—that's just $24.99.