Learn Full-Stack Web Development for Just $39
Including Java, Angular, & MongoDB Training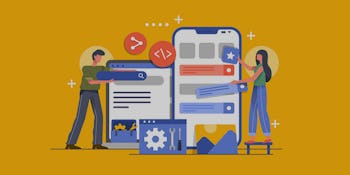 StackCommerce
The Details:
Learn in every area of web development, from front to back
Prep to get Java certified for front-end
Improve front-end workflow with Angular prep
Understand and execute back-end data methods with MongoDB
Why You Want It: If you're interested in web development, online education doesn't get much better than this. The Complete Full Stack Developer Bundle is unique in that it teaches you to be incredibly versatile, yet zeroes in on the web space with the goal of producing some of the most in-demand web developers out there. You'll delve into front-end Java, learn how to streamline that front-end with the Angular framework, and get into back-end data with MongoDB. By time you're finished, you'll know what it means to be one of the in-demand breed who knows web development from top to bottom.
The Deal: 96% off this certification prep led by industry insiders gets you $1,200 worth of courses for a total of $39—practically nothing for those that with an interest in web development and a desire to put themselves in prime territory for industry.