The Best Speakers and Hubs for Listening to Music Anywhere in the House
Experience great sound anywhere in your house with these 4 speakers and hubs.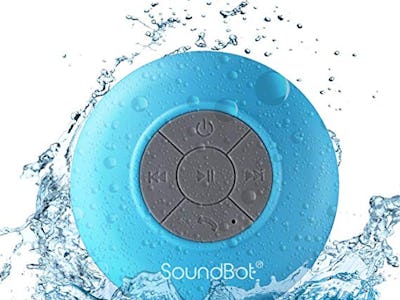 Amazon
You don't just inhabit one room in your house, so why should you only have speakers in one room? The future has arrived and that means almost all your wishes have come true. If you've ever been listening to music while you're cleaning your house or hosting a party, you've probably found yourself having to move your one Bluetooth speaker around with you. What if you didn't have to? What if you had a home speaker system that worked in every room in your house? What if this home speaker system didn't have require you to listen to the same song in every room?
Your parties and cleaning days would take on all new ambiance thanks to your perfectly curated playlists per room. You and your family could finally lower your collective screen time by listening to podcasts in your own private domains. And you can do it all and more with the right speaker system.
the Multi-Room Speaker System That Works in Every Room
Why We Picked It: This home speaker system connects to your home WiFi network and basically works right out of the box. With no hub necessary, this investment does not require you to make additional purchases to incorporate it seamlessly into your home's technological ecosystem. Use with any device that has Bluetooth compatibility and you can listen to one song in every room with a Sonos speaker, or a different song in every room. Plugs into the wall with AC power so you never find your speakers dead.
the Under Cabinet Speaker System That Was Made for Your Kitchen
Why We Picked It: When it comes to the kitchen, you can't really afford to lose any counter space. And so often when you're in the kitchen, you are walled off from life that exists outside of that space. With this multi-functional music station that is easily installed directly to the underside of your cabinets, you won't lose any counter space or have to worry about splashes and spills. You can even answer phonecalls with the built-in Hands-Free Speakerphone.
the Affordable Waterproof Shower Speaker That Suction Cups to Your Walls
Why We Picked It: If you're not listening to music in your shower, it's probably because you don't have the right speaker for the job. For years, I would try to place my phone as close to the shower as I could without risking any water splatter or humidity damage. With the Soundbot, you can enjoy up to 6 hours of in-shower playtime without every worrying about damage to your devices.
the Amazon Hub That Integrates Seamlessly With All Existing Alexa Devices
Why We Picked It: In the future, almost every device has some kind of Alexa compatibility. By bringing the Amazon Echo Sub bundle into your house, you can begin upgrading your house to the smart house of the future. Place each of the included Echo devices in whatever room you choose and the included subwoofer into the room you'd like the most robust sound and you can control your Alexa devices anywhere in your house with the sound of your voice.