Bauhaus Movement: Every Time You Sit Down, Thank the German Art School
It changed furniture forever.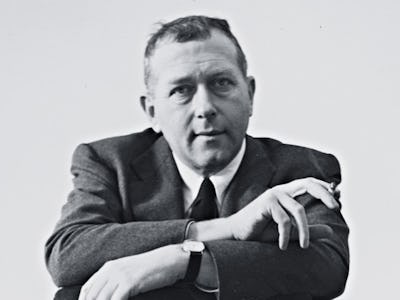 Artspace
Every time you plop yourself down in a chair at work, rush to your favorite seat in class, or lounge at your desk at home, you can thank the Bauhaus Movement. The Bauhaus was originally a German arts school started in 1919, whose teachings eventually developed into an art and thought movement that inspired a generation of artisans, architects, and designers around the world. Friday was the centennial celebration of Bauhaus, and Google marked the occasion with a front-page doodle.
Hungarian furniture designer Marcel Breuer was one of the first and youngest students at the Bauhaus. He was quickly recognized for his carpentry skills, and in short order became the head of the school's carpentry shop. Eventually, Breuer designed two pieces of furniture that changed chair design forever: the Cesca Chair and the Wassily Chair.
The Cesca was the first chair made out of a combination of tubular steel and caned seating that was also mass-produced, and has since become a common chair in offices and homes. The Wassily was a bit more of an artistic take to the Cesca. It was named after renown painter Wassily Kandinsky, who was also a member of the Bauhaus school, and who praised the design when it was first produced.
It was the Cesca, though, that eventually became the blueprint for countless chairs after it. Cara McCarty, the former associate curator at the department of architecture and design at the Museum of Modern Art considered it to be a pivotal invention in furniture design.
"It's among the 10 most important chairs of the twentieth century," she told The New York Times in 1991.
Breuer's other creation, the Wassily, is still recreated to this day, and remains a staple of many lawyers offices and modern meeting rooms. Breuer made an early version of the chair in 1925, but within a year other designers were experimenting with the concept, particularly its use of tubular steel, and began creating their own renditions.
MoMA also considers the Wassily to be one of "the single most important innovation in furniture design in the twentieth century." Along with the Cesca, the two were said to be inspired by one of Breuer favorite pastimes, riding his bicycle.
"The tubular steel of his bicycle's handlebars was strong and lightweight, and lent itself to mass-production," wrote the MoMA's architecture and design department. "Breuer reasoned that if it could be bent into handlebars, it could be bent into furniture forms."
Of course, the Bauhaus Movement was is just as, if not better known for inspiring countless artists like Paul Klee, László Moholy-Nagy, and Herbert Bayer whose works fill the world's most popular museums. But at the same time, its ingenuity and design also likely influenced the very chair you're sitting in right now.