These New CBD Softgels Are Tailor-Made for Inflammation Relief and Better Sleep
If you're looking for calm and comfort, Mellowment's high-quality CBD can help.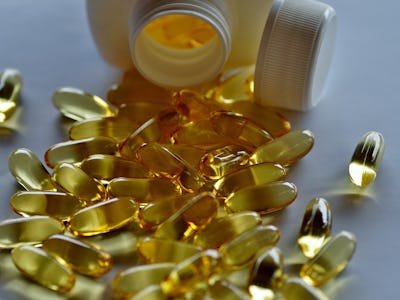 Pixabay - ivabalk
As of late, CBD has become a booming industry. The CBD industry eclipsed $500 million in 2018, and conservative estimates say it will grow to at least $1.3 billion by 2022. Some are actually predicting growth as high as $22 billion. And while the CBD boom is great news for the companies adding it to everything, from coffee to foot creams, it's not necessarily great news for consumers. With so many companies jockeying to cash in, it can be very difficult for the average person to know which brands they can actually trust. However, one brand you can trust is Mellowment, a company specializing in CBD softgels that provide calm and comfort to anyone in need of inflammation relief or a better night's sleep.
Many CBD companies are willing to trade quality for faster production/higher revenue. As a result, many CBD products currently on the market are made using outdated technology and low-grade hemp. But that's not the case with Mellowment. Their unrivaled partnerships with the industry's top hemp suppliers allow them to offer the most advanced, meticulously engineered CBD products on the market. Everything Mellowment produces is made using high-quality CBD extracted from industrial hemp grown domestically in Colorado. And each product is guaranteed to contain 0.000% THC, which means there is no risk of accidentally getting high or failing a drug test.
So if you suffer from chronic pain, anxiety, or insomnia and you want to give CBD a try, or if you already use CBD but are starting to wonder about the quality of your current brand, take a look at the products offered by Mellowment.
Because the production and distribution of all forms of cannabis was illegal for so many years, there is a scarcity of scientific evidence on its reported healing properties. That said, mountains of anecdotal evidence suggest CBD is useful in treating a variety of anxiety disorders, not to mention sleep disorders and physical ailments related to inflammation.
Mellowment Low Impact is a natural full-spectrum hemp oil supplement designed to help relieve nervous energy. Each Low Impact softgel contains 10 mg of CBD (cannabidiol). It is designed to reduce stress and the physiological symptoms of anxiety, and may benefits those with generalized anxiety, social anxiety disorder (SAD), and post-traumatic stress disorder (PTSD), some research suggests.
Each High Impact PCR For Inflammation softgel contains 25 mg of CBD (cannabidiol), a major natural constituent of hemp oil. It is designed to reduce inflammation, and general discomfort. It may help relieve chronic pain such as chronic back pain, and its anti-inflammatory effects are demonstrated to help some people who suffer from arthritis.
For their latest innovation, Mellowment has partnered with Gravity, makers of the eponymous Gravity Blanket, on a CBD supplement specifically engineered to produce a deeper, longer, fuller sleep. The water-soluble PCR hemp oil used in Mellowment + Gravity undergoes a process called nano-emulsification, which basically shrinks the active ingredients. This makes it easier for them to permeate cell walls, thus decreasing the amount of time it takes for them to take effect. In fact, according to Mellowment, nano-emulsification leads to a 400-percent increase in effectiveness. Mellowment + Gravity AM comes in bottles of 30, with each softgel containing a "low impact" 10mg dose of CBD, plus additional 1mg doses of the traditional sleep aids melatonin and chamomile.
For those in need of a more robust sleep aid, there's Mellowment + Gravity PM. It also comes in a bottle of 30, but in addition to 1mg doses of melatonin and chamomile, each capsule supplement contains a "high impact" 25mg dose of Mellowment's nano-emulsified CBD. It is specifically formulated to provide maximum relief from the stress and anxiety that keeps you awake at night, helping you fall into a deep, impactful sleep.
High Impact PCR is Mellowment's most robust and advanced general purpose CBD supplement. It features an emulsified PCR, or phytocannabinoid-rich hemp oil, which has a higher surface area than ordinary hemp oil. That means it gets absorbed into the bloodstream faster so you experience its effects sooner. Each softgel contains a "high impact" 25mg dose of CBD, which is intended to maximize its stress-reducing and effects.
Now watch this: So, What Is CBD?