The People Who Hacked Ashley Madison Just Published All the Data They Stole
Nearly ten gigabytes of identifying information, exposed.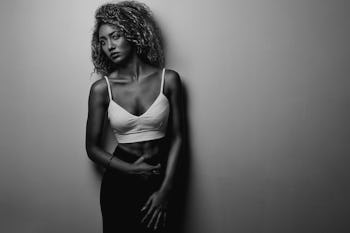 Getty Images
A month ago, a collective known as the Impact Team threatened to dump data they hacked from AshleyMadison.com, a dating site aimed for people who want to screw around on their significant others. Today, the hackers made good on their promise.
Wired report the information was released Tuesday on the dark net through a Tor browser used by an Onion address. The dumped files "include member account details and log-ins for the social networking site" as well as "credit card and other payment transaction details."
The hackers threatened Avid Life Media, the parent company of AshleyMadison.com and sister site Established Men (for young women seeking affluent men) to shut down their websites else they would "release all customer records, including profiles with all the customers' secret sexual fantasies and matching credit card transactions, real names and addresses, and employee documents and emails," as stated following their initial breach. These black hats don't play.
Beyond what the Impact Team calls a moral bankruptcy of the site, they aimed to target Avid Life Media's "fraudulent business practices" for retaining customer data even after users pay a $19 exit fee. "Too bad for ALM, you promised secrecy but didn't deliver," said the group.
Besides the non-consensual disclosure of infidelity and potential identity theft, the data acting now as a bank of exposed accounts, the public shame that could follow people — public figures and private — could be catastrophic. For people who mostly deserve what they're about to get.