The FDA Is Expected to Approve 'Female Viagra' Flibanserin
Women's flagging sex drives may get a boost, but critics aren't sure the risks are worth the rewards.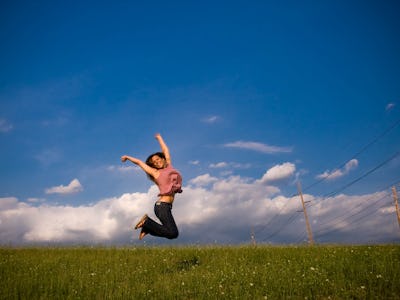 UPDATE: It's official: The FDA has approved flibanserin, now known as Addyi, to be used to enhance female sex drives.
After five years of heated debate, the FDA is expected to approve a little pink pill known as "Female Viagra" today. To the delight of women and presumably their partners, Flibanserin will be available with a prescription for women with flagging sex drives. Still, criticism of its side effects and low efficacy led the FDA to reject it twice, so this may not be a wonder drug.
Flibanserin received a strong marketing boost after its double rejection, led by the "Even the Score" campaign, which accused the FDA of being sexist for only approving libido-boosting drugs for men. According to Sprout Pharmaceuticals, which makes the drug, 7 percent of premenopausal women suffer from debilitating "hypoactive sexual desire disorder." As with erectile dysfunction, the ramifications of HSDD — strained relationships and loneliness — are more emotional than medical, but the one thing runs into the other. This marketing push, which speaks to those concerns, is thought to have led the advisory committee to push for approval, even amid criticisms of its usefulness.
When the drug was first introduced in 2010, it was immediately rejected because its benefits — small increases in sexual desire — didn't seem to outweigh safety risks, which included low blood pressure and fainting. These side effects were even more common when the drug was combined with alcohol or yeast infection medication, calling into question its practicality. Clinical tests on the drug showed that women who, at baseline, had two or three "sexually satisfying events" per month had about one more such event after taking Flibanserin. According to the FDA, these results are ["numerically small but statistically significant."]((http://www.nytimes.com/2015/06/05/business/panel-backs-a-drug-to-increase-womens-sex-drive.html?hp&action=click&pgtype=Homepage&module=first-column-region®ion=top-news&WT.nav=top-news&_r=0)
Some critics have questioned whether waning libido should even be considered a medical issue that requires treatment. While Viagra triggers a simple rush of blood necessary for sexual performance, Flibanserin, originally developed as an antidepressant, works on women's brains by raising dopamine levels to increase sexual desire.
The big debate boils down to defining what "normal" libido in women really is.