Is Dota 2 Team Cloud9 eSports First Major Band to Break Up?
An underwhelming performance at The International led to a falling out.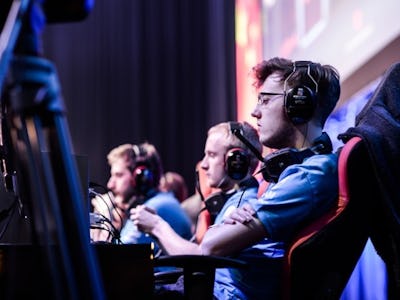 Dota Blast
The announcement that Cloud9, a dominant Dota 2 team, would disband was casual. Player Misery, real name Rasmus Filipsen, announced he no longer loved company on Twitter. "I can't say anything more than that. It's for the better, guys," he wrote.
Fellow (now ex-) teammate EternaLEnVy, real name Jacky Mao, confirmed the news.
Last week at TI5 in Seattle, where a total of $18 million was on the line, Cloud9 fell incredibly short of expectations, finishing in the lower 9th-12th bracket. Last year at TI4, they finished within the top 5 in the 5th-6th bracket. That is like failing to qualify for The Masters after finishing on the leaderboard.
Team owner Jack Etienne confirmed that Cloud9 will return with a Dota 2 squad, but that the people on said squad will be different — even if Jacky Mao remain. Essentially, Cloud9 will be the Metallica of gaming, a big name applied to a changing roster of players.