The New Majical Cloudz Album 'Are You Alone?' Is Coming
The Montreal duo's new album should still be sad 'n' good.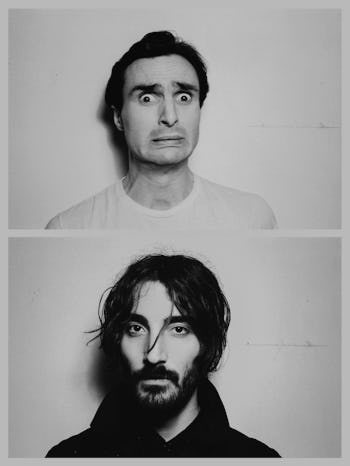 Sarah O'Driscoll
Majical Cloudz is the Montreal electro-indie-pop duo of Devon Welsh and Matthew Otto. Following 2013's acclaimed Impersonator, they're back with Are You Alone?, out October 16 on Matador Records, Pitchfork reports. Listen to the lead single, "Silver Car Crash," below.
The song finds Cloudz more stripped down than ever. It features mostly just a warm synthline and Welsh's gentle voice. The truthfulness stays as strong as ever with lines like, "I will be honest, I am afraid of love."
Majical Cloudz first came to prominence with a high-profile feature on "Nightmusic" from Grimes's 2012 Visions.
The duo followed up on the promising song with a well-received album of their own, Impersonator, which featured revealing, personal, cold, moving songs like "Childhood's End." For that song's video, Welsh got his father Kenneth (Windom Earle from Twin Peaks) to play a lonely old man.
Come autumn, get ready to get real and somber with Majical Cloudz.