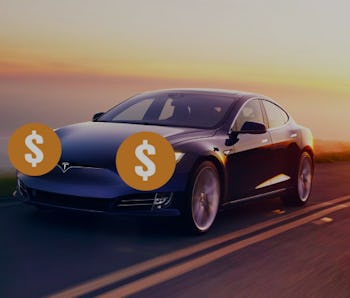 Innovation
Tesla's Are About to Get a Huge Price Hike Here's How You Can Avoid It
Danny Paez
All Tesla vehicles are about to get $3,750 pricer by year's end. CEO Elon Musk took to Twitter to remind interested electric car buyers that come January 1, 2019, the federal tax credit that effectively cuts the cost of any Tesla purchase in the United States by $7,500 will be reduced by half. So if you want a discounted Tesla, this is essentially the last call.
The rebate will begin phasing out because Tesla has sold more than "200,000 qualified EVs in the U.S., a threshold established by the U.S. Department of Energy. This was set into place to encourage the shift towards electric automobiles as opposed to their fossil-fuel burning counterparts. There isn't much time to take advantage of this credit, customers must receive delivery of their care before December to get the full $7,500 rebate. This public service announcement comes roughly a month after Tesla sent an email to Model 3 reservation holders urging them to pay in full in order to benefit from this limited-time credit.
Read More: Tesla Tells Model 3 Buyer to Order Now to Avoid a Price Jump
Unfortunately, for some potential customers it might already be too late. Deliveries take under four weeks if you pick up the car directly from the Fremont factory, four weeks if you live on the west coast, six weeks for central, and a full 8 weeks on the east coast. That said, you may still be able to get a mid-range battery Model 3 for less than $35,000 if you exclude the Enchanted Autopilot option and order in time to catch the last dying embers of the rebate.
If your delivery won't make it on time you'll be paying slightly more but your state will likely give you an additional rebate on top of the EoD's credit. These vary with states like Massachusetts and California offering $2,500 on the the high end, which to be fair adds up to roughly $6,250 in savings when all the credits are baked in.
Check how much your state offers in credit using the DoE's legend or customize an order on Tesla's online store and click "Show Details" once you've reached the Payment step.
If you're hoping to nab these credits, you better hustle: Today could be one of the last days you can guarantee the full $7,500 credit.