The Trailer for Scorcese's HBO 'Vinyl' Series Looks Alright I Guess
We finally get a glimpse of Martin Scorcese and Mick Jagger's HBO series.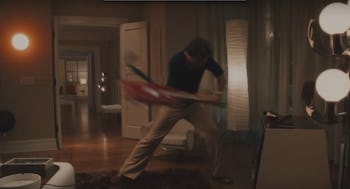 Late last night, HBO put a trailer online for Vinyl, the long-awaited project from Martin Scorcese and Mick Jagger. The show starts Bobby Cannavale and Olivia Wilde, and while the trailer doesn't give us a whole lot — it's only a minute long — there's plenty of the guitar-smashing and coke-ripping that you'd expect to see. "I earned my right to be hated," Cannavale's character narrates. Alright!
Vinyl is out next year.