Apple Still Hasn't Updated AirPods, but These Earbuds Are the Upgrade You Need
Grab these futuristic headphones for only half the price.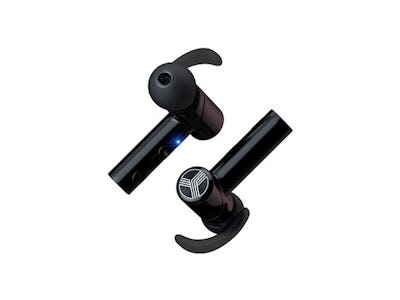 We all expected certain things from Apple's announcement on Tuesday morning, most of all, we expected a refresh of the company's flagship AirPod earbuds, its true wireless headphones that haven't been updated in nearly two years.
What's the hold up? Where are the water-resistant, wireless-charging Apple headphones of our dreams? We don't know, but what we do know is they're not coming any time soon, and that there's now a wealth of options for people who want the true wireless experience, and they can get it a lot cheaper and a lot better than the kind of thing the AirPods offer now. For the first time in a long time, Apple is falling behind, and it's falling behind hard on the Treblab X2 Earbuds.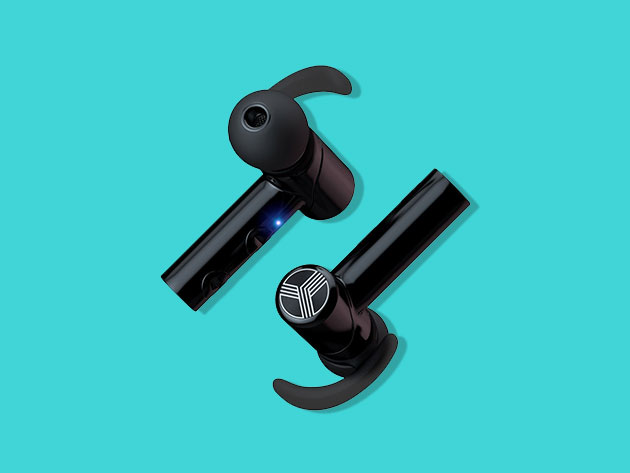 In addition to big in-ear sound and 10 hours of battery life(!), the Treblab X2s feature a sleek, futuristic look not unlike the AirPods, but in black. They use state of the art technology to deliver "perfect 3D sound", noise cancelation, and IPX4 water resistance. Try dunking your AirPods in the sink. They will not recover. They can connect to multiple devices, meaning your days of pairing and unpairing all the damn time are over. Oh, yeah, and they come with a sick charging dock.
In addition to being the earbuds you've been waiting far too long for, the Treblab X2s are currently on sale at 55 percent off their original price of $149.97. You can get them right now for just $66.99, so don't sleep on this limited-time deal.