'Call of Duty' Developer Job Listing Hints at Future PlayStation 5 Console
Infinity Ward has something up its sleeve.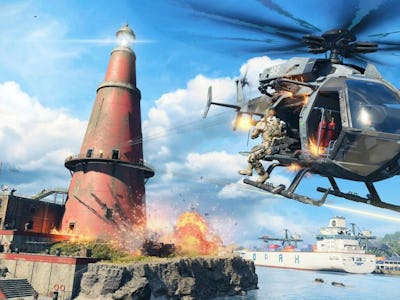 Call of Duty
The next generation of consoles could be around the corner. Infinity Ward, developer of seven Call of Duty titles, published a job listing this month inviting people to work on "an exciting, unannounced next gen title." The listing has led to speculation that the PlayStation 5 and Xbox "Scarlett" could launch soon.
The LinkedIn job listing is for an associate game designer, asking for candidates with "a strong interest and passion for First Person Shooter (FPS) games." The developer last worked on Call of Duty: Infinite Warfare that launched in 2016, with the company's next title in the series expected to launch in 2019 after Treyarch-developed Black Ops 4. The listing comes as Bethesda has also hinted that Elder Scrolls VI and Starfield will launch on the successor to the PS4 and Xbox One, while analyst Michael Pachter claims the upcoming Hideo Kojima title Death Stranding could also launch on PS5.
See more: PlayStation 5: Sony President Confirms Work on 'Next-Generation Hardware'
Speculation is mounting that Sony and Microsoft will announce new consoles, in part as the industry traditionally launches a new generation of machines every five or six years and the PS4 and Xbox One launched in 2013. Analyst Hideki Yasuda claimed in August that the PS5 could launch in 2019, while a report from Thurrott claims Xbox "Scarlett" is targeted for a 2020 launch.
The two firms have both all but confirmed that work on new consoles is underway. Kenichiro Yoshida, president of Sony, said in an interview earlier this week that "at this point, what I can say is it's necessary to have a next-generation hardware," while the same article claimed that industry sources believe the hardware will focus on eSports and may support a new tablet. Microsoft, which announced work on new consoles at E3 this summer, announced its xCloud game streaming service this week that's expected to play an integral role in future Xbox consoles.
Sony announced the PS4 at a press conference on February 30, 2013, with a North American launch on November 15 later that year. Microsoft announced the Xbox One in May of that year with a launch on November 22. If the two companies are targeting next year's holiday season, an announcement could be just around the corner.