Expect a Big Time Jump in 'Avengers 4' if This Rumor Is True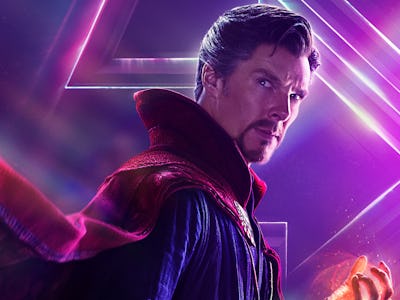 Marvel Entertainment
When fans reenter the Marvel Cinematic Universe in next year's Avengers 4, they should probably expect one significant change: time.
During New York Comic Con — where Marvel did not promote the still-untitled Avengers 4 — rumors began to surface online that the sequel begins five years after the events of Avengers: Infinity War (and the post-credits scene of Ant-Man and the Wasp). It's a leak fueling the legitimacy of other rumors, as previous speculation of the film involves time travel as part of the plot.
On Sunday, a Super Bro Movies writer who goes by the byline "DanielRPK" wrote on Twitter citing sources that Avengers 4 will take place "years" after Infinity War, not months.
"Avengers 4 starts YEARS after Infinity War," DanielRPK tweeted. "Not just a few months later as some people were hoping for. Sorry guys."
When another Twitter user asked Daniel for a specific number of years, DanielRPK responded, "Five."
Surely, a five-year jump into the future with half the literal universe dead means the Avengers will have to find some way of undoing Thanos' damage, and that might mean time travel. Set photos of Avengers 4 reveal several Marvel heroes wearing older costumes, namely Chris Evans' Captain America, who was seen in his 2012 The Avengers-era pajama costume.
Will Avengers 4 begin five years after Infinity War? Maybe! But time is very fluid, and with heroes like Doctor Strange and items like the Time Stone existing in this universe, a five-year passage doesn't sound so bad.
Avengers 4 will be released on May 3, 2019.