One of the World's Most Influential Investors Just Bet on Cryptocurrency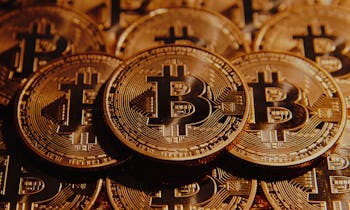 Bitcoin
The Ivy League is getting into crypto.
Or, more specifically, one of its biggest endowments is betting on crypto. That would be the endowment at Yale, which is worth about $29 billion and change. Perhaps more importantly, it's run by a guy named David Swenson, a "legendary" investment manager who, according to Institutional Investor, is "widely and wildly admired." When he started at the Yale endowment, it was worth just $1 billion, making it the top performing fund of its kind in the world.
And apparently, he thinks this cryptocurrency thing is here to stay. According to reports in Bloomberg and CNBC, Yale's endowment has quietly invested in one (Bloomberg) or two (CNBC) funds devoted to investing in cryptocurrency projects. Both outlets say it's invested with a new venture fund called Paradigm, which is founded in part by the CoinBase founder Fred Ehrsam. CNBC reports it's also invested in the new crypto fund that the venture firm Andreeson Horowitz helped launch over the summer.
To be fair, Yale invests in a lot of pretty interesting stuff, Bloomberg notes that it has about 60 percent of its money placed in things called "alternative assets," like venture capital funds, timber, and now crypto. But it's still a huge vouch of confidence for an ecosystem that's been rocked ever sense the bubble burst at the end of last year. Crypto proponents were ebullient about the news.
"David Swenson the most influential investor in the world," tweeted Michael Novogratz, a hedge fund guy turned crypto investor. "By making this investment he just said the bitcoin is a store of value. He's the alpha bull of the herd."
It's not clear how much of an investment the funds have made, but given Swenson's stature and the prestige of his fund it is still a milestone for the ecosystem which is still treated with skepticism by a lot of finance's biggest players.
The news also shortly follows another big breakthrough of a quieter nature, perhaps not for crypto itself but for the blockchain that helped inspire and enable it. On Sept. 24, Walmart announced that it would be implementing the blockchain-enabled IBM Food Trust initiative to help shore up its supply chain, starting with its leafy greens.