Innovation
The Best, Cheapest Bluetooth Earbuds Are Now Even Cheaper
Get 14 percent off the internet's favorite budget headphones.
Ever since Apple murdered the 3.5mm headphone jack live onstage in 2016, Bluetooth earphones have flooded the market. They're great: more convenient and tangle-free than their wired counterparts, and thanks to ever-improving Bluetooth technology, they don't cost a million dollars and sound completely terrible anymore, either.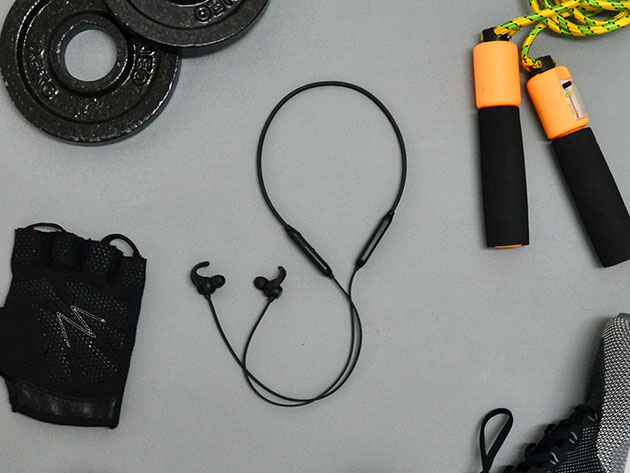 The TREBLAB N8 Sport headphones are a reflection of that. They're lightweight but powerful, unintrusive yet stylish, and, yes, cheap as all hell. Weighing less than an ounce and packing a punch with Bluetooth 4.1 technology and built-in 10mm drivers, they're the ideal workout/backup/buy-two-pairs headphones. Not only that, but they're sweat and water resistant, and hold a charge of up to seven hours.
The N8s usually go for an already unbelievable price at $34.99, but you can take an additional five buck off right now and get them for $29.99. It's the best deal you'll see all week.