Elon Musk: SEC Sues to Ban Musk From Being CEO of Public Company
by James Dennin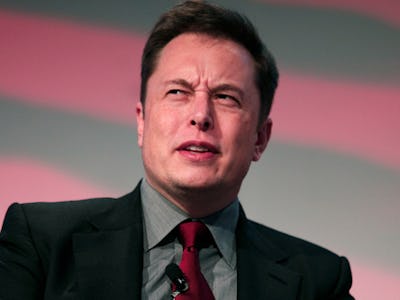 Bang Shift
Government regulators are not buying Tesla CEO Elon Musk's "funding secured" tweet, or his explanations for the abrupt declaration he was considering taking the company private.
On Thursday, the Securities Exchange Commission filed a civil suit against Musk. The federal regulatory agency is seeking monetary damages, and attempting to bar Musk from serving as an officer of a publicly traded company.
"Corporate officers hold positions of trust in our markets and have important responsibilities to shareholders," said Steven Peikin, Co-Director of the SEC's Enforcement Division, in a statement. "An officer's celebrity status or reputation as a technological innovator does not give license to take those responsibilities lightly."
The most explosive part of the filing? The SEC is seeking to bar Musk from "acting as an officer or director" or a publicly traded company. In other words, Musk's tweet about going private could possibly cost the CEO his job.
"This unjustified action by the SEC leaves me deeply saddened"
"This unjustified action by the SEC leaves me deeply saddened and disappointed," Musk said in a statment that was emailed to Inverse. "I have always taken action in the best interests of truth, transparency and investors. Integrity is the most important value in my life and the facts will show I never compromised this in any way."
What the SEC Suit Against Musk Alleges
The SEC's suit argues very simply that the funding was not, in fact, secured, even though the remark sent Twitter stock soaring six percent in just an afternoon.
"Musk's statements, disseminated via Twitter, falsely indicated that, should he so choose, it was virtually certain that he could take Tesla private at a purchase price that reflected a substantial premium over Tesla Stock's then-current share price," the suit, filed in the US District Court for the Southern District of New York, reads. "When he made these statements, Musk knew that he had never discussed a going-private transaction at $420 per share."
Even in the immediate aftermath of the tweet, which some even took to be a joke at first, given the humorous connotations of the number "420" "caused significant market confusion and disruption," according to the SEC. The SEC also alleges that Tesla's own investor relations personnel were unaware of the deal, and that no steps were taken to notify NASDAQ, Tesla's stock exchange, which requires advance notice of this kind of market-moving information.
The announcement was made after market close, but the price of Tesla stock fell more than 11 percent during after hours trading. Musk's Twitter was quiet Thursday, though he did retweet a GeekWire article about SpaceX's recent deal with Japanese ispace to collaborate on moon launches in 2021 and 2022.
While it seems difficult to imagine Tesla the company without its mercurial CEO, there's a chance that handing the reins to a more boring, manager type could help galvanize Musk's many projects in the long run. Inventing and leading $50 billion companies require two very, very different skill sets.
But on the other hand, Tesla's unprecedented ability to raise capital, initiate shocking company-wide sprints like its Model 3 ramp up, and years-long waiting lists for its cars are all inevitably tied up into Musk's powerful cult of personality. Based on the statement, it seems certain that we can expect a fight.