Digit: A Hack for Effortlessly Saving, and How to Get the Most From It
This app can help you save money without even thinking about it.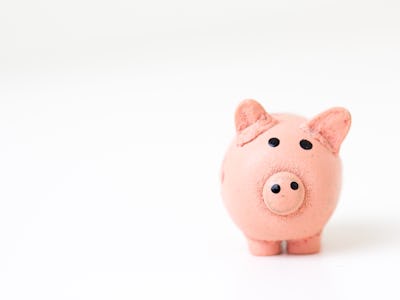 Unsplash / Fabian Blank
Digit is a great savings app that's added more useful features since its debut more than four years ago. Amid the updates, Digit appears to have stayed uncomplicated in one area: Its mission to help people save money effortlessly. Longtime users will develop a few strategies to get the most of Digit and help them save money without thinking about it. It's a surprisingly smart money-saving app.
What is Digit?
In short, "Digit analyzes your spending and automatically saves the perfect amount every day, so you don't have to think about it." If you're a person who watches your checking account closely and are skeptical about having your money coming out of your account without your knowledge, give Digit a try. You'll likely notice that you don't even notice the money coming out.
Because the amounts being withdrawn and put in your Digit account are in line with your regular spending patterns, the deductions are tough to spot.
So, how does Digit know how much to save? The company says it takes into account your pay days, rent, upcoming bills, spending patterns, and your average balance. It wedges in little withdrawals a few times a week amongst your regular purchases.
How You Can Get the Most Out of Digit
1. You Actually Make Real Savings Without Thinking About It
The average Digit user saves $2,500 a year, the company says its data shows, but longtime users of the app might be likely to save even more per annum. That's because Digit's algorithm learns a person's regular spending and income patterns over time. The $2,500 average annual savings could easily pay for a pair of round-trip domestic tickets, when you consider the average air fare is $346.49, according the Bureau of Transportation Statistics. Saving without thinking about it is good, but paying for a vacation without thinking about it is great.
2. You Can Set up a Goal to Pay Off Credit Card Debt
Soon, Digit will make automatic credit card payments for you with a new service called Digit Pay. Once you save a certain amount toward your credit card goal, Digit will automatically pay out your credit card debt for you. The beauty here is that you don't have to really think about this, either. There's a waitlist you can sign up for to get started.
3. Use the Goals Feature to Pay Student Loans
Is it really a hack to use a feature? Not really, but it's certainly a hack to use to that feature in an unexpected way. Instead of setting up a goal called "Vegas Petty Cash" or "New Sweatpants Money," set up a goal and call it something that matters, like "Lower My Crushing Student Loan Debt." With Digit, a goal fund is separate from a regular "Rainy Day" savings goal. Look at it this way, your checking account can either take a big hit once a month when you pay toward your student loan, or you can use Digit to squirrel away pennies and dollars over a period of weeks so the effect isn't as noticeable.
4. Share Referral Codes IRL
Seemingly every app has a referral code these days. There have even been bands that post referral codes on their Facebook walls, hoping to pick up bonuses from fans. If you're not in an influential crossover thrash-metal band with a dedicated army of loyal followers, your best bet might be to get friends or family to sign up for Digit around a dinner table or while sitting in a bar booth. The money Digit tucks away seems invisible as the app tracks your spending and income over time to get smarter about how much to put into your "Rainy Day" savings fund, and before you know it, you've got enough to buy a plane ticket or pay for an entire vacation with money you didn't know you had. Getting your friends to use a referral code is hard, but doing it in real life is much easier. There's even a $5 referral bonus per friend who signs up. So, you can make money even faster by getting friends to join you in casually saving money with Digit.
Try Digit now for free for your first 30 Days.