Inactivity Puts 1.4 Billion Adults at Risk of Disease, Except in One Nation
The western world should take note.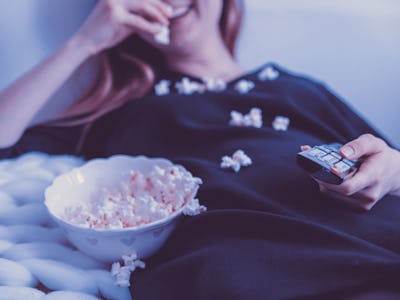 Pixabay
In 2001, public health experts at the World Health Organization set a goal for 2025: to reduce physical inactivity levels around the world by ten percent. A new, comprehensive global study in The Lancet, however, suggests that we're hitting the wall on a planetary scale. They warn that if we don't shape up soon, we'll never make it. Fortunately, the analysis uncovered one place in the world that's actually on track, which we can all look to for a little inspiration.
Levels of inactivity around the globe have remained statistically stagnant since roughly 2001, the WHO experts write. This means a predicted 1.4 billion people worldwide at at risk for related disease. This finding, extrapolated from an analysis of 1.9 million people, revealed a complex picture of activity levels around the world. High-income countries in the west had some of the highest inactivity levels in the world at 36.8 percent, a five-percent increase from 2001. In East and Southeast Asia, however, people have managed to bring about a five percent decline in inactivity over that same time period.
"East and Southeast Asia is the only region where we see a reduction in inactivity, and that is largely due to China," lead study author Regina Guthold, Ph.D., who studies noncommunicable diseases at the WHO, tells Inverse. "We see some interesting patterns in China."
"We don't see activity decline with age. In most countries we see a clear age pattern where older people tend to be less active. In China, that's not the case," she says.
Additionally, she notes that more women seem to be active in China too, compared with other countries in the report. In 159 of the 165 countries surveyed, men were more active than women, but in China, both men and women had levels of inactivity below 20 percent in 2016.
Guthold says that this pattern is, at least in part, due to the ways that China has invested in park building. A study published in The International Journal of Environmental Research and Public Health in 2017 showed that China has increased park building steadily since the 1980s but really ramped up in 2000. Moves like this are part of the WHO's policy recommendations for increasing physical activity, and Guthold agrees that making good, useful urban green space is essential to increasing activity around the world.
"To change levels we really need to work not only in the health sector but also include actions for the transport center," she says. "Build environments that are friendly for activity, where people can walk and cycle safely."
But while China's park building projects may be playing a role in their fitness supremacy, many other factors contribute to its enviable activity levels. The study that showed the Chinese's commitment to park building pointed out that there are still far more green spaces per capita in the United States. At the end of 2014, China had 0.29 parks per 10,000 residents, whereas the US averaged 3.4 parks per resident. Clearly, it's not just parks alone, but getting people of all ages to actually use them.
"To explain this here have been observational studies of park use, and unlike in other countries, many older people use parks," she explains. "Elderly people are very active in the parks in China, so that could be one potential explanation."
Guthold cautions that each country will have to create their own approach to tackling inactivity, but it's good to know that the future might have more to do with building parks and less to do with shaming people for not getting on the elliptical for the recommended 30 minutes per day.