iPhone XS Concept Video Shows Why the 6.5-Inch Model Will Stun Apple Fans
The video is based off the existing leaks.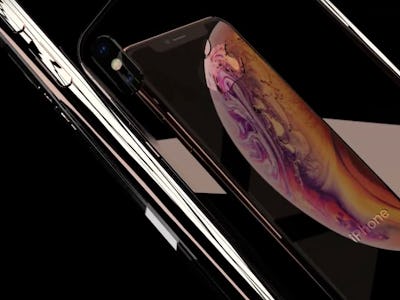 ConceptsiPhone
The iPhone XS has been all but revealed thanks to a series of leaks and reports over the past few months, and a new concept video shows how Apple's next smartphone could impress buyers with a mockup of a dramatic ad showing the device in all its glory.
The ConceptsiPhone video uploaded over the weekend uses 9to5Mac's leak from last week to imagine how the $999 6.5-inch OLED model may appear in an Apple ad. Utilizing dramatic music and a series of renderings, the video echoes the company's previous marketing literature to produce something that may resemble the real thing when the device is unveiled later this month. The concept also uses the newly-leaked Jupiter wallpaper, which turned heads due to its all-black design that will make the colors pop on the OLED screen, thanks to its ability to switch off pixels and paint a truly black image.
See more: The Space-Age Wallpaper Shipping With Apple's iPhone XS Has Just Leaked
Apple is expected to unveil three new iPhones for this year's fall lineup, all of which will feature the same face recognition and home button-free design as its predecessors. The cheapest will likely be a $699 6.1-inch model with an LCD screen, perhaps lacking the dual lens camera of the more expensive models. The next will be an $888 upgrade to the 5.8-inch iPhone X, while the $999 model will take over at the top of the pile. A leak from a case maker suggests the first will be called iPhone 9, and the latter two iPhone XS.
Analysts expect high demand for these phones. A Loup Ventures survey last week showed 48 percent of iPhone owners plan to upgrade in the next 12 months, up from just 25 percent from June last year and 15 percent in July 2016. Of those planning to buy a new device, 42 percent wanted one of the unannounced phones. Of the 40 percent surveyed who currently used Android, 19 percent wanted to buy an iPhone.
All will likely be revealed when Apple takes the stage at 10 a.m. Pacific time on September 12, at the Steve Jobs Theater in Cupertino.