'Mr. Robot' Season 4 Will Be Its Last, "Conclusion Is Here" Says Creator
Creator Sam Esmail confirms 'Mr. Robot' is logging off.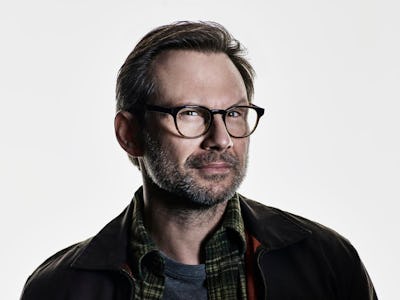 USA Network
Run program: End series. Mr. Robot, the critically-acclaimed hacker drama starring Rami Malek, will air its fourth and final season in 2019.
On August 29, series creator Sam Esmail confirmed to The Hollywood Reporter that the next season of Mr. Robot will also be the show's last. Luckily, the season will last a bit longer than previously reported, with an episode order raised to 12 from its original eight.
"Since day one, I've been building toward one conclusion — and in breaking the next season of Mr. Robot, I have decided that conclusion is finally here," Esmail told The Hollywood Reporter. "Everyone on the creative team, including the amazing people at USA and UCP, didn't want to say goodbye, but we ultimately have too much respect for Elliot's journey to extend past its inevitable ending. Therefore, season four will serve as the final chapter of the Mr. Robot story.
"To fans of the show: thank you for the past three years, and I can't wait to share this exciting final season with you," he added.
The Hollywood Reporter further confirms that production on the season will commence "in winter" in New York.
Sort of like how Game of Thrones fans are waiting until next year to see who will sit on the Iron Throne, so must fans of Mr. Robot to see if Elliot (Malek) succeeds in his crusade with "Mr. Robot." Last season, things came undone when Angela (Portia Doubleday) learned who her real father was, an individual who threatens Elliot's goal of destroying E Corp.
While Mr. Robot arguably doubled down on its worst attributes in recent seasons, the show has remained a favorite among tech enthusiasts for its realistic portrayal of computer hacking. The show has also earned acclaim for its dark, moody atmosphere and unique cinematography that often reflects all the characters' mental and emotional instability.
Mr. Robot will return to the USA Network in 2019.