8 Horror Movies on Netflix Based on Real-Life Events
Nothing is scarier than real life.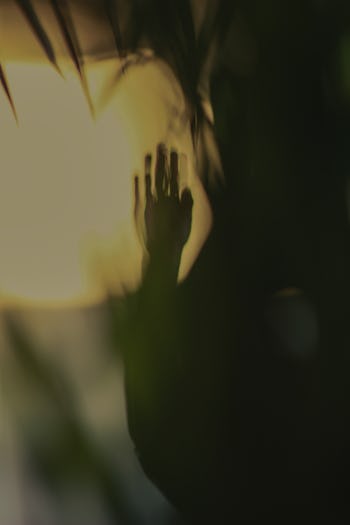 Unsplash / Andrei Lazarev
Horror movies based on true stories are a chilling reminder that few things are scarier than humanity's capacity for cruelty. Whether a film imagines a dark explanation for an unsolved, real-life mystery or adapts a well-documented historical event rumored to be paranormal, it's likely to come across a little scarier once its audience knows the story's origins.
Most of the horror films available to stream on Netflix are either B-grade schlockfests or completely fictional — or both. These are the best of the horror films that purport to be at least partially truthful. In some cases, the story ripped from the headlines is actually scarier, once you get into the bloody details.
The Ritual and the Yuba County Five
2017's British wilderness horror The Ritual, directed by David Bruckner and written by Joe Barton, has not been officially attributed to any particular true story. However, watching the creepy flick will remind anyone familiar with the case of the Yuba County Five of those poor, lost young men. A still-unsolved mystery, the Yuba County Five case is also referred to as the disappearance of Gary Mathias.
Basically, in both the true story and The Ritual, a group of young men journeys into the woods without telling anyone back home where they're going or why. In The Ritual, things turn supernatural. In the true story, Mathias, a 25-year-old man diagnosed with schizophrenia, led a group of his friends into the California woods. The car they drove into Plumas National Forest was found abandoned, and months later, after the snow in the area melted, their bodies were found scattered in the forest.
There are quite a few strange details that have kept the Yuba County boys relevant in cultural memory. First of all, each of them had been diagnosed with learning disabilities or mental illnesses. Second, they all had a Special Olympics basketball game the morning after they drove into the woods, an event all their families swear they were very excited about. Finally, several of the young men died of starvation despite having found ample survival supplies and food rations in a camping trailer. No one has been able to figure out what led them into the woods, and authorities remain perplexed as to why they seemed to have purposefully starved themselves to death.
Mindhunter and the FBI
Two criminal profilers (Holt McCallany and Jonathan Groff) interview true-life serial killers, each played by a host of talented no-name actors, including Ed Kemper (Cameron Britton) and Jerry Brudos (Happy Anderson). Throughout the series, Dennis Rader (Sonny Valicenti), also known as the BTK killer, appears unnamed as a tag at the end of most episodes, though he's not revealed to be the infamous serial killer until the season ends.
See Also: 8 Thriller Books for People Who Loved Netflix's 'Mindhunter'
The Devil and Father Amorth and The Exorcist Director William Friedkin
In 1973, director William Friedkin unleashed The Exorcist on an unsuspecting world. The now-classic horror film was more profane and more illogically sadistic to its young female lead, Linda Blair, than any film that preceded it. Rumors swirled around the film's production, and many crew members were quoted as believing the project itself had been possessed.
In 2017, Friedkin returned to the subject of exorcism, outing himself as a somewhat reluctant believer. The Devil and Father Amorth, Friedkin's documentary, presents the ninth exorcism of an Italian woman as conducted by Father Amorth, a man known in religious circles as a prominent "celebritized" priest. The documentary received negative critical reception, with Variety calling it "a rather tawdry charade," but it's must-see ancillary material for any diehard fans of The Exorcist.
The Conjuring and Ed and Lorraine Warren fight Bathsheba
Much has been said about the tribulations of true-life healers and spiritual mediums Ed and Lorraine Warren, but in 2013, James Wan brought their case files to a new level of fame with The Conjuring. Patrick Wilson and Vera Farmiga play stylish-but-beleaguered versions of the Warren couple as they investigate the Perron family.
The real Perron family maintained for decades after 1971 a spirit called Bathsheba had tortured them in their Rhode Island home until the Warrens chased it away. Now, the home's current owner says The Conjuring has made living there a more mundane sort of nightmare.
See Also: The Alleged True Story Behind the Real 'Conjuring' Couple Is Vile
End Day and Scientific Theories About the Apocalypse
The BBC made-for-TV film End Day isn't exactly a horror movie, but it does bring to life the apocalyptic theories of some of today's environmentalists and physicists.
Glenn Conroy plays a fictional scientist traveling around the world, only to experience the full brunt of different mass destruction theories each time. The viewer gets to see how a mega-tsunami might look from the ground, how a global pandemic might spread, or how street protests might fail to stop a scientific experiment gone awry.
See Also: The 7 Best Apocalyptic Movies and Shows on Netflix
Veronica and the Vallecas Case in Madrid
This Spanish horror film from Paco Plaza, [REC], loosely adapts the unsolved mystery of Estefania Gutierrez Lazaro, who died in Madrid in 1991 after reportedly performing a seance at school. The story has become a familiar one in Spain, partially because no sufficient explanation was ever given for young Lazaro's untimely death, but primarily because it is the only police report on which a cop officially said they had witnessed a paranormal event.
As Newsweek outlined, there were "three officers and the Chief Inspect[or] of the National Police, Jose Pedro Negri" witnessed an armoire door opening on its own and "a crucified Jesus separated from his cross and a large, brown stain, attributed to drool."
The Disappointments Room and If Walls Could Talk Episode on HGTV
The Disappointments Room Kate Beckinsale horror vehicle isn't the best film on Netflix, but it's worth a watch if you're creeped out by real-life human cruelty. Before the 2016 film, the true story had been adapted reality-TV-style on an episode of HGTV's series "If Walls Could Talk."
The film adapts the widespread 1700s custom in New England of chaining up one's relatives with mental illnesses or physical disabilities in the attic. On "If Walls Could Talk," a couple in Rhode Island discovered a hidden room in their newly purchased home which had iron-barred windows, a metal floor, and a door that locked only from the outside.
NOVA: Arctic Ghost Ship and the Failed Northwest Passage Excursion
Ben Finney directs the NOVA historical documentary special outlining the true story of Sir John Franklin's failed expedition to find a Northwest Passage through the Arctic 160 years ago. The same expedition was recently adapted into The Terror, AMC's captivating sci-fi drama series.
No one is sure what killed the crew searching for a passage between worlds, but most horror fans like to believe it was something other than, well, the cold.