Amazon Shows Could Benefit From Amazon Profitability
More than half of subscribers watch Netflix exclusively.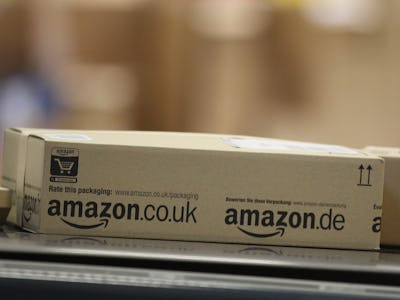 Getty
More than two decades in business later, Amazon might finally be a reliably profitable company. The Street reports that investors are popping corks over the online retailer's second-quarter revenues driven partially by its customers' cloud use and partially by its popular Prime service. It's all great news if you own stock, but as the site's steaming video service stagnates don't expect this to mean much for the ongoing Netflix / Hulu / Prime steel cage match.
Prime is absolutely part of the reason; Amazon's analysts have no argument there. Between shipping and sales like Prime Day, underwhelming as the deals may seem, people like the service. But what they aren't using it for is to stream video.
According to Venture Beat about half of Prime subscribers don't bother with the streaming video. They're not Luddites — 40 percent of customers stream — but they watch streaming video exclusively on Netflix. Is it because Amazon's browsing setup is kinda crappy? Is it a lack of buzzworthy original content outside of Transparent? I ask again and again have these people not heard of The Shield? It's a fool that looks for reason in the chambers of the human heart.
Netflix, as a video service exclusively, needs to care about curating new content. In a lot of ways, they're not competing with Amazon, they're competing with HBO. I'm sure Amazon will keep working on prestige shows because they've got the capital and, as history demonstrates, they don't mind losing money on something they care about. Amazon having money means Amazon investing money in Amazon, which is good news for Prime subscribers.
Still, as long as the shows are just a part of the diet instead of the whole plate, it's doubtful they'll be as passionate about a new season of Hannibal as the fans are.