Apple's Next Mac Could Fill a Long-Awaited Hobbyist Niche, Report Claims
The new Mac Mini is set for more powerful hardware.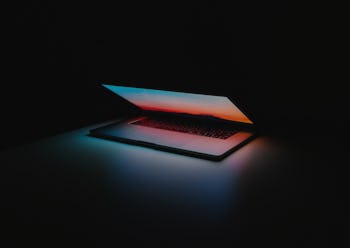 Unsplash / Ales Nesetril
Apple is planning an upgraded version of the Mac Mini, according to a Monday report that also repeats claims that the firm will soon introduce a cheaper MacBook. But while the screen-free budget desktop computer has languished without an update for years, the new version could answer fan wishes by offering higher performance aimed at professional users.
The Bloomberg report claims the upgraded Mac Mini, which last received an update in October 2014, will launch later this year. The current version is an aluminum box measuring 7.7 inches wide and long and 1.4 inches deep, with prices starting at $499. It comes without a screen, keyboard or mouse, which made it an ideal drop-in replacement for Windows PC towers when it first launched in 2005. Over the years, the machine has found favor with iOS developers looking for a cheap Mac, server farm managers, and home theater users that want more flexibility than that offered by the Apple TV. The upgrade will focus on these more advanced use cases, with a higher price and new processor options to match.
See more: Apple's 2018 MacBook Air Could Have a Surprisingly Low Price
Apple fans have clamored for a powerful screen-free desktop computer for years, something more powerful than the current Mac Mini but without the eye-watering $2,999 starting price of the Mac Pro. Ars Technica referred to such a machine as the "xMac" back in 2005, with one forum user declaring it a $1,000 machine capable of gaming, burning discs and playing media. Advancements over the years enabled the budget Mini to fill many of these demands, but a 2014 upgrade left professional users feeling burned thanks to non-replaceable memory and slower multi-core performance. The subsequent four years of no updates also left fans irritated.
The company has found itself under similar criticism for the Mac Pro. While the high-end workstation received a radical redesign in 2013, ditching its upgradeability for a sleek "trash can" design, it has received few updates since and no changes in its sale price. Apple unexpectedly announced in April 2017 that it's working on a modular redesign that can accomodate hotter processors, something hindered by the 2013 redesign. Unlike most Apple announcements, which come with a release date of a few months away, the company refused to specify any further than "not this year [2017]."
The new Mac Mini is expected to launch later this year, alongside a cheap new MacBook and macOS Mojave software update.