Australian Teen Reportedly Hacked Apple and Stole Confidential Files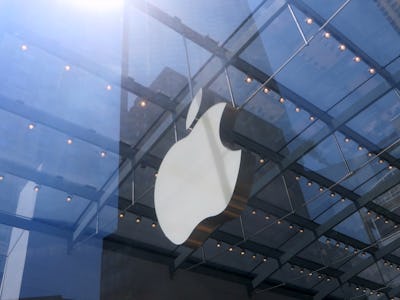 Flickr / edenpictures
Die-hard Apple fans typically spend their days scouring forums, digging through obscure blogs, and scrolling through the depths of Twitter to get the latest. But a 16-year-old boy from Melbourne decided that rumors were not good enough, and allegedly hacked Apple and swiped "90GB of secure files," that he had stored in a folder named "hacky hack hack."
The anonymous suspect illicitly accessed the Cupertino-based company's secure network several times over the course of a year, according to the Australian newspaper The Age. The report cited a Thursday hearing from the Children's Court of Victoria that claimed he downloaded a ton of confidential information and accessed user accounts.
Apple did not immediately respond to Inverse's request for comment regarding what data was compromised.
This Australian teen has some talent: Allegedly, he successfully bypassed Apple security systems and began siphoning files completely unbeknownst to the tech giant for months. The company eventually noticed the suspicious activity, cut him off, and notified the FBI.
Last year after obtaining a search warrant, the Australian Federal Police confiscated two of the suspect's computers.
"Two Apple laptops were seized and the serial numbers matched the serial numbers of the devices which accessed the internal systems," a prosecutor said. "A mobile phone and hard drive were also seized and the IP address … matched the intrusions into the organization."
Upon further investigation of these two devices, the authorities found software that enabled the hack and a number of "authorized keys." These credentials are used to access customer accounts.
During his hearing, it was reported that the suspect's lawyer claimed he went through with this cyberheist because he was a big fan of Apple. The Age quoted him saying that he "dreamed of" working for the company.
He has apparently pleaded guilty and is awaiting a September sentencing by the court.