Elon Musk Shares Incredible Story of How His Tweet Changed a Woman's Life
Johnna Sabri thanked Musk on her Medium page.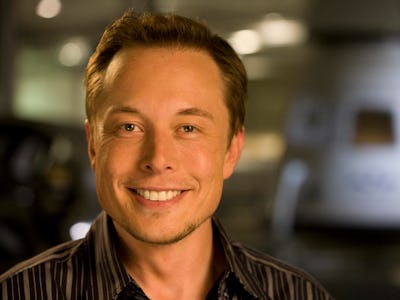 Flickr
Elon Musk's small act of kindness had a considerable impact on one woman's life. Johnna Sabri thanked the tech entrepreneur on Thursday for sharing her open letter with his 22.3 million Twitter followers on Memorial Day. The move sent her jewelry sales skyrocketing, and a subsequent tweet accepting a gift convinced her not to take her life.
Sabri published her open letter to Musk on April 9, where she explained how the CEO's persistence persuaded her to continue. She started a nonprofit in 2009 to raise awareness for homelessness in the United States, but the organization's vision of uniting artists to draw attention ultimately failed. After this, Sabri managed a gallery in Dallas before moving to Houston last year, only to lose almost everything in Hurricane Harvey. Sabri moved back to Atlanta, and it was here where she wanted a Musk interview about how he takes inspiration from SpaceX's repeated rocket launch failures. It inspired her to set up a jewelry line, Diamonds For Her, to also help nonprofits for women in need.
During these years, Sabri claims she was used by a man to get a green card. Her friends convinced her to try online dating in Texas in 2013, where she met Mo from Jordan. Mo encouraged her to share the letter with Musk, which led to a boost in jewelry sales. Mo abruptly left soon after, and after some digging, she discovered a series of online dating profiles. With no job and living in Baton Rouge, Sabri considered suicide, but changed her mind after Musk agreed to receive from her a space rock wrapped in copper, a gesture that made her reconsider.
"I hope that Elon reads this," Sabri wrote in the open letter. "If you are, yes I wrote you that open letter, but I owe my life. You literally saved my life. You may have some idea of the impact you have on millions of lives, but you know only the tip of the iceberg. After I saw that tweet, I cried for hours. I couldn't reply. I couldn't move. I was immobile with a mix of sorrow, gratitude and grief that was blanketed with shock. Shock at what I'd lost and what I'd almost done. And shock that you, of all people, tweeted me at the right time."
Musk wrote on his Twitter page on Friday in response to the story: "Love this from P&P: 'One has got all the goodness, and the other all the appearance of it.' Reminds me so of my Nana, who was very stern & strict & yet kindest of all. Believe in good."