Innovation
The Only iPhone Cable You'll Ever Need Is 62 Percent Off
The 10-foot Aduro lightning cable is the best and last iPhone charger you'll ever buy.
Stack Commerce
What's the worst thing about owning an iPhone? Let's all say it on three: one, two, three THE MEASLY SHITTY CHARGING CORD THEY INCLUDE WITH YOUR THOUSAND DOLLAR DEVICE. Apple's stinginess when it comes to accessories for its flagship products is well-documented, and one of the first things every self-respecting iPhone owner will tell you is to invest in a better, bigger, longer iPhone cable. If not for your phone then for yourself.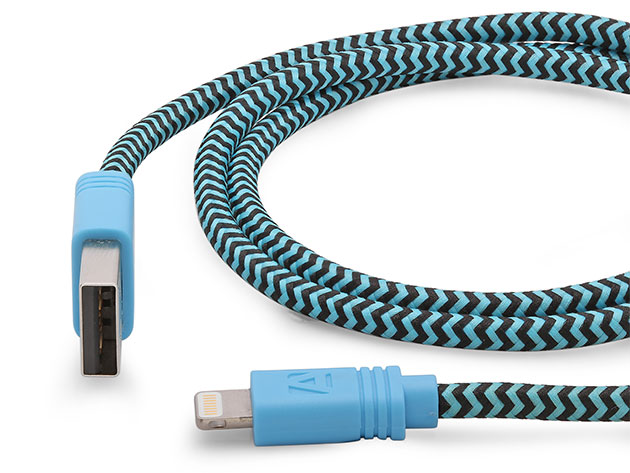 The 10-foot Aduro cord is every phone-owner's dream. Not only does its length facilitate all kinds of charging options for even the most hard-to-reach outlets, but its cloth fiber construction helps avoid tangles and makes it damn-near unbreakable, unlike the flimsy plastic offerings elsewhere.
The Aduro lightning cable is MFi-certified by Apple, and with its superior length and shelf life, normally clocks in at a respectable $39.99. We've found it on offer for a limited time for just $14.99, so go get it while the getting's good.