MoviePass Is Over, but These 3 Rivals Are Ready to Take Its Place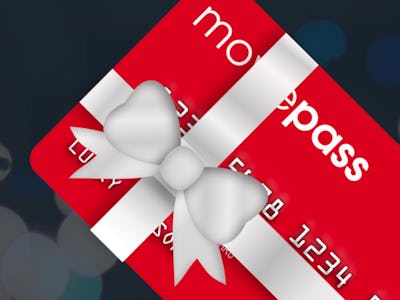 MoviePass
It's little surprise that MoviePass is practically dead. The subscription service allowed users to watch one movie in the theaters per day for only $10 a month and ended up not being financially sound. Luckily, its introduction into the market caused other companies to offer similar services, which may be worth picking up once MoviePass completely fades away.
At the end of July, MoviePass ran out of money as its stock price continue to plummet and had to borrow $5 million to keep the service up and running. The past few weeks of issues caused many subscribers to look at three other options to take their movie-spending money.
AMC Stubs A-List
When MoviePass first announced its low $10 monthly subscription price last August, AMC CEO Adam Aron was the most vocal opponent calling the service "unsustainable." Back in June, the movie chain released its subscription service called A-List. For $19.95 a month, subscribers can watch up to three movies at any AMC theater in whatever format including 3D, IMAX, and other AMC special options. Those interested in the service can sign up at AMC's site and will have to agree to a minimum three-month commitment.
Sinemia
Similar to MoviePass, Sinemia is a subscription service that allows people to see whatever movie at whichever theater for a monthly price. What's different is the number of movies people can see. Starting plans currently start off at $3.99 per month for one movie ticket a month with the top plan allowing for three movies to be seen per month for $14.99. A club membership fee of $19.99 is needed to start.
Cinemark Movie Club
Cinemark has its own monthly subscription, but it doesn't have the same value as MoviePass. For $8.99 a month, Cinemark Movie Club members can watch one movie any time while getting discounts on concessions and earning points for various freebies the company provides.
It was a great year with MoviePass. It may still be kicking, but it won't be long before the final curtain call.