Bitcoin Gets Huge Win From the Company Behind the New York Stock Exchange
It's a big day for bitcoin. 
by James Dennin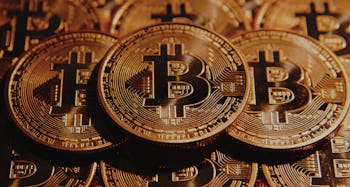 Bitcoin
Bitcoin got a huge validation on Friday as the parent company behind the New York Stock Exchange announced that it would be opening up a new venture: a federally regulated bitcoin market. That would open the door for all kinds of new ways that cryptocurrencies could start reaching more mainstream people through things like pensions, mutual funds, and retirement accounts.
So why doesn't the price of bitcoin seem to be responding to the positive news? The news was broken by Fortune at around 8:30 a.m. EST, according to the article's time stamp. Since then, bitcoin prices have held study at a roughly one percent loss over the last 24 hours, according to CoinMarketCap. Bitcoin has often rallied in response to positive news from regulators and the financial establishment, soaring 3.5 percent after Square received the ninth bitlicense from New York State.
What's particularly striking is that the news about Intercontinental Exchange is arguably a much bigger deal, and if successful would bring bitcoin and crypto assets to lots of people that have typically eschewed them as too risky. Bitcoin ownership, even among investors, is about 2 percent, while more than half of Americans use an employer sponsored retirement account, likely with a mix of stocks and bonds. That's a lot of new buyers. The new venture will be called Bakkt, as in "backed" to denote security.
Why Is the Bitcoin Price Down?
Bakkt's involvement with bitcoin isn't limited to helping people feel safer when trading and investing it, they also want to make it easier for people to actually spend their bitcoin as well. The company's announcement details how they're partnering with Starbucks to develop more retail applications, possibly even a bitcoin credit card (Mastercard also recently filed a patent that many believe is geared toward developing a crypto payments processor as well.)
One theory as to why the news isn't yielding a more immediate positive impact is an early morning Bloomberg report about a massive crypto loss that appears to have some members of the community rattled. According to the financial publication's report, the loss from one trader at the Hong Kong-based OKEx exchange was so great (the position was worth more than $400 million at one point) the exchange had to "clawback" funds from other traders.
That, in a nutshell, is the risk of under-regulated investments, that one person's bad bet will be so bad, the losses wind up spilling over into other, entirely unrelated accounts: "Everyone is talking about it," one prominent trader told Bloomberg about the trade.
For bitcoin traders and enthusiasts, Bakkt's arrival seems not a moment too soon.