Bitcoin Price Gets Huge News as Square Receives Crypto State License
Jack Dorsey's firm now owns a coveted "BitLicense."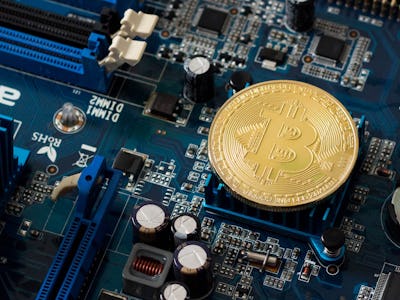 Flickr / wuestenigel
Bitcoin received a big boost on Monday as New York State's department of financial services granted Square the ninth virtual currency license, allowing users of Square's Cash App in New York State to buy and sell the cryptocurrency. As of Monday afternoon the price of bitcoin had gained about 3.5 percent over the last 24 hours, according to CoinMarketCap, after lingering in the red all morning.
Square is now one of the most high-profile firms involved in cryptocurrency, and the company's new license could give the area a major boost. Its CEO Jack Dorsey, who also heads Twitter, described himself as a "huge fan" of Bitcoin at a conference last month, while also noting that the decision to bring Bitcoin to the app was a "pretty contentious move within the company." Monday's announcement underlined the company's public commitment to supporting cryptocurrency. Brian Grassadonia, head of Cash App, said in a statement that "Square and the New York State DFS share a vision of empowering people with greater access to the financial system and today's news is an important step in realizing that goal."
Bitcoin holds a cryptocurrency market share of nearly 40 percent according to CoinMarketCap, but user experience is one of the major issues surrounding its adoption. Coinbase capitalized on this need during the late 2017 spike in price by offering a clean, simple-to-understand app that enabled users to trade quickly, which led to the app shooting to the top of the app store.
At the time of writing, the price of Bitcoin remains a far cry from its December 17 peak of nearly $20,000, and it continues from the May slide from a peak of $9,000. But some analysts, including Fundstrat co-founder Tom Lee and Blackmore Group CEO Phillip Nunn have maintained their high price predictions, with the latter predicting a price of $60,000 this year.
Some analysts argue that, as the asset moves from a speculative tool to a usable object, dropping crypto prices may be a good thing. Campbell Harvey, a finance professor at Duke, told Inverse that "it was just unjustified how high the price got so rapidly." With initiatives like Square giving people an easy way to use Bitcoin, a future jump could be spurred through more sustainable usage.
The author of this story has a stake in Bitcoin.