Elon Musk Says Tesla Is Hiring Video Game Developers in Pre-Earnings Tweet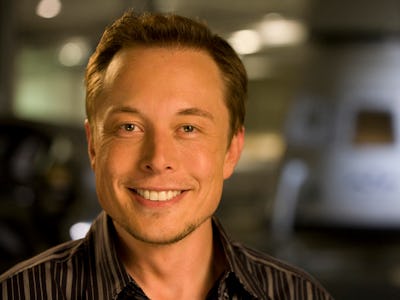 Flickr
If you're a gaming nerd with a dual interest in renewable energy, it might be time to dust off the old resumé. Tesla CEO Elon Musk said the company is looking for video game developers interested in joining Tesla to help build video games users can play on the car's touch screens.
"If you're into video game development, consider applying to Tesla. We want to make super fun games that integrate the center touch screen, phone, and car [in real life]," Musk tweeted. "Please send examples of prior work when applying. Looking for max playability and creativity."
It's not the first fun feature Musk has rolled out this week via Twitter. On Tuesday afternoon, Musk announced that the company would roll out what he dubbed a "party and camper mode," which would make it easier for customers to bring their vehicles on trips without needing to recharge. According to his tweet, the new feature would allow people to maintain airflow, some lighting, and power devices for up to 48 hours while parked.
*Read More: 4 Questions Ahead of Tesla's Big Model 3 Earnings Call
As several people noted in the replies to the tweet, it's a big day for Musk, whose blockbuster earnings call is scheduled for 5:30 p.m. EST. Musk's latest job posting, according to the timestamp, went out at around 4:47 p.m. EST, about 45 minutes before the call kicks off. In the call, Musk is expected to face possibly sharp questions from investors and analysts about the company's progress.
It obviously seems strange for an executive to be posting on social media so soon before a pivotal meeting. Then again, Musk's persona is anything but typical, and few executives can even claim to have enough fans to be worth tweeting to in the first place.
In any case, it will be interesting to see whether Musk's latest job posting will come up.