Get a Seriously Wild Deal on Some Top-Tier Cloud Storage Right Now
pCloud Premium Plus offers 2TB of online storage -- yes, you read that right.
Stack Commerce
Honestly, you probably should be keeping your important documents somewhere a little more secure than your iCloud account or in a big folder on your desktop titled "PRIVATE!!1!" Not to get all 2002 sci-fi movie on you, but hackers are everywhere, and it's never been more important to make sure your documents, data, and simple text files with every password you've had since you were 13 (c'mon, we all have them even though we're not supposed to), are protected.
pCloud Premium: What You Need to Know
Two terabytes of storage.
66 percent off the normal price.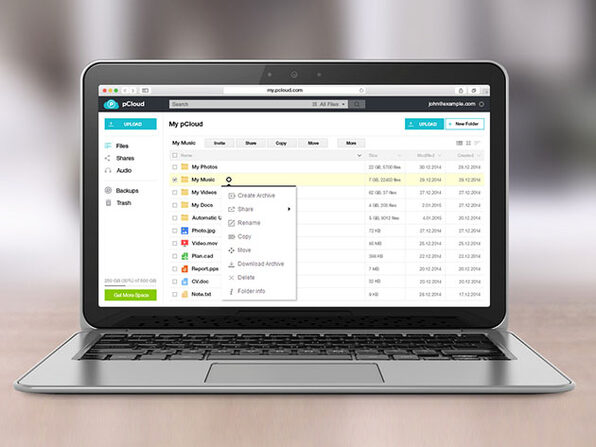 But, as that ancient saying goes, super-high-security cloud storage system's don't come cheap. Year to year, a secure cloud solution can run up quite a bill, and if you need a LOT of storage, God help you. You're looking at prices well into the hundreds. Enter pCloud Premium Plus, a hyper-secure and easy to use cloud storage service that gives you two terabytes of data storage for, get ready, less than $30. The normal price for this service? $96. Yeah.
You've got too many files in your life to effectively manage on just one device, which is where pCloud comes in handy. A supremely secure web storage space for all of your photos, videos, music, documents, and more, pCloud gives you an easily accessible place to store your valuables without taking up any precious data on your devices. With unrivaled transfer speed and security, pCloud makes saving and sharing memories extremely easy. There's no file size limit, and unlimited upload traffic speeds and data. Free up some of that precious space on your physical hard drive by getting on pCloud Premium Plus today, and you'll get an extra 15 percent off at checout with the code 'DIGITALWEEK15'. Enjoy!