Prime Day: 19 Deals Amazon Announced Tuesday Morning
Get these products in your shopping cart before the high of Amazon Prime Day wears off.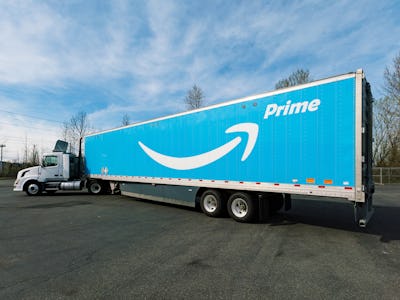 Amazon
Surprise, Tuesday is still Amazon Prime Day! Yes, despite the e-commerce giant ringing in its fourth annual day of sales to rival Black Friday with site-wide crashing and internal server errors, the holiday of online shopping debauchery is still going on into Tuesday. It'll continue until the clock strikes midnight on Wednesday, making it the longest-running Prime Day yet.
Of course, only Amazon Prime members can take advantage of these deals — for a whopping $119 annual membership fee — but you can also sign up for a 30-day free trial in the midnight hour to snag some savings.
To mark the second day of bargain-hunting, here are 19 of the best deals available right now.
Best Amazon Prime Day Deals Announced Tuesday Morning
The Upcoming Prime Day Deals section on Amazon's website has a chronological listing of the deals that are yet to be active, and those that have just recently begun their countdown. On it are several excellent opportunities for saving on tech, kitchenware, and more.
Amazon is advertising great deals on access to The Washington Post, for just $22 annually, a 96 percent discount. There are also excellent savings to be garnered on magazine subscription purchases that start at $0.99 a year.
Here are some other great deals announced the morning of Prime Day:
• 75 percent off Norton Security Deluxe ($19.99)
• 67 percent off 23andMe DNA Test ($99.99)
• 67 percent off Game of Thrones Seasons 1-7 box set ($74.99)
• Up to 70 percent off Samsonite 2-piece Spinning Luggage Sets ($119+)
• 50 percent off Lifestraw Personal Water Filter ($9.99)
• Up to 40 percent of Petcube Bites Pet Camera & Treats Dispenser ($103)
• Bose QuietComfort 25 Noise Canceling Headphones ($125)
• Sony Wireless Headphones ($98)
• Up to 50 percent off Chico's, Dockers, Reebook, and more fashion
Best Remaining Spotlight Deals on Amazon Prime Day
Some of the key Amazon deals for this year's Prime Day include the Echo Dot, which is 40 percent off for a grand total of only $29.99. Then there's the hard drive sale, which is actually the launch of the Seagate 1TB Hard Drive for $64.99, which can be used to back up a computer. And for the entertainment side of tech, the Nintendo 3DS XL gaming system with a copy of Mario Kart is $149.99.
There's also a great bundle deal for the Echo Dot and the TP-Link Smart Plug, which can attach Alexa's omnipotent charm to any outlet in your home. It's 50 percent of the regular price for both devices at only $39.98.
Moving away from tech, the AmazonBasics line of household goods is offering Quick Dry towels for only $9.09 a towel. You can also swipe a neat Cresimo 24 Ounce Cocktail Shaker Bar Set for your next party for just $10.36.
And finally, the best device to charge your phone, the Anker PowerCore 26800 high-powered charger, is only $49.59.
Be sure to check out our updated list for the best deals throughout the 36 hours.