Elon Musk Agrees to Call With Flint Mayor for Water-Fixing Fund
The Tesla CEO has taken action.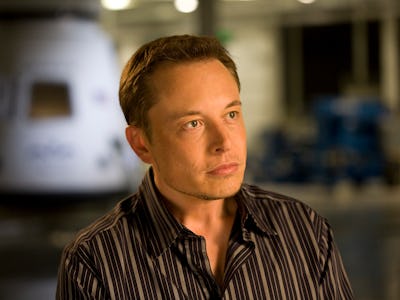 Flickr / OnInnovation
Elon Musk is planning to aid in the Flint water crisis. The tech entrepreneur agreed over Twitter on Thursday to a phone call with Karen Weaver, the mayor of the Michigan town that has suffered from unsafe drinking water for the past four years.
The decision to speak with Weaver follows a commitment on Wednesday to fund fixing the water in any of the city's houses where water contamination is above the United States Food and Drug Administration's safety levels. Musk later explained that while most houses have safe water, people have lost faith in government test results. He plans to organize a weekend in Flint to add filters to houses with issues, with the aim of fixing the perceptions around those with issues. An email address — flint@x.com — has been set up to receive correspondence on the issue.
The issue has plagued the city for years. The Guardian reports that issues occurred when Flint switched water suppliers in 2014 and the new supplier did not use corrosion-controlled chemicals. The 100,000 or so residents were exposed to lead leaching from the pipes, an issue that has caused international outrage and led to criminal trials for involved officials. The city is replacing all of its old piping in a $55 million process.
The issue has improved, but it's still widespread. Politifact notes that the Environmental Protection Agency found in July 2016 a significant reduction in the amount of lead, as long as residents used free water filters in their home. However, while the water may have fallen to acceptable levels, there is still work to be done. Peggy Kahn, a political scientist from the University of Michigan-Flint, told the publication that the legal levels don't fully protect the health of children, particularly with other environmental factors.
The city's pipes are expected to be fully replaced by 2020. In the meantime, Musk is expected to speak further with the mayor on Friday.