Instagram's Questions Feature Will Redefine How Influencers Talk With Fans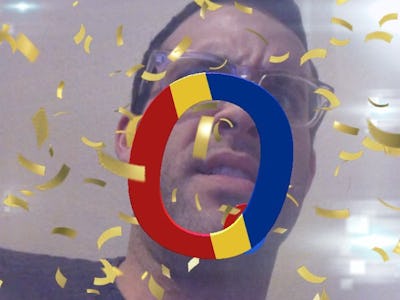 Instagram
On Wednesday, Instagram debuted yet another sticker feature in Stories, and this time, it packs some serious new functionality into the app. Now, users can add a Questions Sticker to their stories, that allows viewers to ask whatever their heart desires.
At first glance, the feature seems like another way to encourage more content creation or create deeper connections with friends or fans, but the Questions Sticker also adds another layer of control for high-profile users — and could create a whole new genre of celebrity interaction on the platform. By creating a purposeful space for Q and A's outside of a user's inbox or comments, Instagram is facilitating a more controlled AMA-style experience that lets users choose when they engage with fans.
Previously, celebrities had limited options on the platform for engagement with their followers. Either you kept your DMs open, which opens influencers to a perpetual torrent of fans, trolls, and maybe friends in their inboxes all the time, or you closed them, cutting off that mode of engagement. The same went for comments on posts, which are often flooded in a matter of hours. Beyonce's latest post, for instance, had accrued 9,094 comments in a matter of three hours. The effort that it would take to scroll through those comments for opportunities to have meaningful engagement is monumental.
The new poll feature adds the important elements of temporality to fan interactions that the platform was seriously missing before. Now, celebrities and influencers can engage with fans, trolls, or whomever during whatever 24-hour period they want. Of course, this will still open them to the public, but now, they can choose when specifically they want to do that.
Additionally, by only showing questions asked to the user that posted the Question Sticker, Instagram has disincentivized promoters or anyone seeking publicity on the backs of influencers' posts from submitting, because no one but the influencer themselves will see submissions.
While on the surface, the new feature seems like an original addition to Instagram's public-facing celebrity culture, it's a remarkably similar idea to Reddit's AMAs, which for a period of time, allows everyday users to ask celebrities burning questions, for better or for worse. Previously, Instagram has been accused of stealing Stories and face filters from Snapchat. Inverse reached out to Reddit for comment, but did not hear back by publishing time.
Celebrities, such as Queer Eye's Jonathan Van Ness and Kristen Bell, have already started using the platform to answer fan questions.
An Instagram spokesperson tells Inverse that the Questions Sticker was designed for people "start conversations and get closer to their friends and followers in a quick and easy way."
It's also may be a great way for reporters to do some easy reporting. We'll get on that.